MBA

MBA Human Resources
Courses
M.B.A. Human Resources

Featured Courses

As a student in the master of business administration at Concordia Nebraska, you'll have the opportunity to take specialized courses related to various aspects of the business administration profession. These classes, designed to equip you for leadership and service in various business administration careers, are taught by some of our esteemed faculty who have extensive experience in their fields.

Strategic Marketing

This course will focus on the development of decision-making skills for both effective and efficient marketing. Emphasis will be placed on the importance of marketing in strategic planning and the critical process components in the development of effective marketing strategies. Topics will include market segmentation, use of marketing research in decision-making, use of media and promotion, budgeting, and marketing program evaluation.

3

credits

Compensation Package Development and Administration

This course focuses on how organizations integrate pay and benefits into compensation systems that can be used as strategic tools for improving the effectiveness of an organization. The factors impacting the ability to manage compensation packages will be examined including external competition, contributions by employees and consistency within the organization. Topics relating to pay systems will include constructing pay structures and pay for performance. Topics relating to benefits administration will cover both legally required programs and voluntary programs. Legally required programs topics will include worker compensation, unemployment, and social security. Voluntary programs topics will include administration of health and disability insurance and retirement plan administration.

3

credits

Legal Issues In Human Resources

The purpose of this course is to provide the students with a comprehensive overview of the employment and labor laws that impact the human resources function. Emphasis is placed on applying employment and labor laws to develop programs that enable organizations to be proactive in meeting the needs of their employees and the organization by exploring alternative means to resolve workplace disputes, preventing litigation, and implementing and administering personnel policies in compliance with applicable laws. Employment Law topics will include the Civil Rights Act of 1964, ADA, OSHA and related laws that impact areas of the employment relationship including recruitment, accommodation, and evaluation. Labor Law topics will include the steps that lead to union formation, collective bargaining, work stoppage, many other facets of the National Labor Relations Act. Students will also gain formal experience in negotiation.

3

credits

Employee Training, Development, and Retention

This course will explore the methods and connection of the training, development and retention of employees to an organization's success. Training and Development topics will include connecting needs analyses with business objectives, designing of training programs using a variety of modalities to meet employee learning needs, and the delivery and assessment of training programs to assure the employees gain the skills and knowledge necessary to benefit the organization and their own professional growth. Retention topics will include the development of total reward strategies and designing a process to address employee professional and personal needs

3

credits
Application is open!
Be a part of the next class of human resource managers.
M.B.A. Human Resources

Sample Schedule of Courses

The following sample course of study is an example of the sequence of courses you might take in order to receive your degree. Please plan to discuss your actual course of study with your advisor, who can help you stay on track to meet your academic and professional goals.
MBA Core
Leadership And Organizational Behavior
This course is designed to increase students' effectiveness and skill in analyzing and understanding organizations and their attendant processes. Behavioral science concepts and theories are studied. Individual, group and structural behavior and concepts arepresented. Special emphasis will be placed on the importance of leadership and communications.
3


credits
Effective Decision-Making and Communication
This course enables students to understand the theories and processes by which people construct and interpret messages that influence attitudes and events. Individual and group interactions will explore the decision-making process within organizations. Students will reflect about the purpose and effects of decisions made in business, and examine the proper way to communicate these decisions.
3


credits
Strategic Marketing
This course will focus on the development of decision-making skills for both effective and efficient marketing. Emphasis will be placed on the importance of marketing in strategic planning and the critical process components in the development of effective marketing strategies. Topics will include market segmentation, use of marketing research in decision-making, use of media and promotion, budgeting, and marketing program evaluation.
3


credits
Ethical and Legal Environment of Business
This course equips business leaders to understand their own ethics, analyze the ethics of others in a diverse and global business environment, and apply their ethics in solving ethical problems and creating proactive ethics programs in their organizations. Included in the course is a study of different ethical models being applied in the modern business environment of the global community and the challenges faced by Christians in this morally diverse environment. This course also introduces students to important legal challenges they will face in leadership roles in business organizations and how they should analyze relevant variables in those areas to make wise decisions. Areas such as the civil litigation process, contract law, torts, and employment law will be discussed to aid in the analysis of the ethical and legal environment of businesses.
3


credits
Accounting: Financial Analysis for Decision-Making
This course studies the use of internal accounting systems for decision-making and control. Topics include the nature of costs, organizational architecture, responsibility accounting, budgeting, cost allocation theory and practices, and management accounting in a changing environment.
3


credits
Managerial Economics
This course focuses on the application of relevant economic theories and utilization of tools of analysis from decision-making science to examine how a firm makes optimal managerial decisions, given the constraints it faces. Topics covered include demand, production, economic behavior, cost, pricing, market structure, and governmentregulations.
3


credits
Human Resources Management
This course introduces and examines the major functions and processes of managing human resources. Theoretical and current issues will be addressed through class discussion and case analysis utilizing organization and managerial examples. Topics will include assessment of resource need, job description development, hiring practices, training program development, compensation, and benefit plan structure, and termination procedures.
3


credits
Operations Management
This course focuses on operations in both the manufacturing and service sectors. Emphasis will be placed on analyzing logistics to promote efficiency and overall quality. Topics include production planning, inventory management, statistical process control, project management, product design and lean manufacturing.
3


credits
Corporate Finance
This course studies the function of finance and the flow of funds within the corporation. This course emphasizes financial analysis, decision-making, planning and controlling, capital acquisition and use, and strategic planning.
3


credits
Innovation and Business Model Generation in a Digital Age
This course will look at cutting-edge theories and practices in the areas of design thinking, complex problem solving, new types of innovation models, perceptual mapping in marketing research, and generating new business models for early stage companies and corporate intrapreneurship. In looking at design thinking, students will be equipped to examine discontinuities in underserved markets and uncover opportunities ripe for exploitation. Innovation will be explored through cases from the perspectives of product manufacturers, service providers and prospective customers.
3


credits
Entrepreneur Development
In this course, an entrepreneur, small business owner or nonprofit organization leader who needs assistance in marketing plan development, operations analysis or other planning areas will meet with students during the first week of the course to discuss the organization and work needed for a solution. The instructor will facilitate a timeline and delegate tasks to each student who will then spend documented hours working for the client under the guidance of the instructor and the client. In the final week of the course, students will assemble a written document for the client that addresses the objectives provided, as well as conducting an oral presentation to the client highlighting the class's recommendations.
3


credits
Strategic Management
This course is a culminating MBA degree course. Managers in today's business environment must adapt and evolve to meet the technological and global pace of business. This course will provide the manager with the tools to successfully evaluate the internal and external environment and develop a strategic plan that is aligned with the goals of the organization and the needs of the market. Focus will be placed on the formation, implementation, and evaluation of strategic plans through a balance of readings, class discussion, case analysis and simulations. Students' achievement of the MBA Program Goals will be measured.
3


credits
Human Resources Concentration
Compensation Package Development and Administration
This course focuses on how organizations integrate pay and benefits into compensation systems that can be used as strategic tools for improving the effectiveness of an organization. The factors impacting the ability to manage compensation packages will be examined including external competition, contributions by employees and consistency within the organization. Topics relating to pay systems will include constructing pay structures and pay for performance. Topics relating to benefits administration will cover both legally required programs and voluntary programs. Legally required programs topics will include worker compensation, unemployment, and social security. Voluntary programs topics will include administration of health and disability insurance and retirement plan administration.
3


credits
Legal Issues In Human Resources
The purpose of this course is to provide the students with a comprehensive overview of the employment and labor laws that impact the human resources function. Emphasis is placed on applying employment and labor laws to develop programs that enable organizations to be proactive in meeting the needs of their employees and the organization by exploring alternative means to resolve workplace disputes, preventing litigation, and implementing and administering personnel policies in compliance with applicable laws. Employment Law topics will include the Civil Rights Act of 1964, ADA, OSHA and related laws that impact areas of the employment relationship including recruitment, accommodation, and evaluation. Labor Law topics will include the steps that lead to union formation, collective bargaining, work stoppage, many other facets of the National Labor Relations Act. Students will also gain formal experience in negotiation.
3


credits
Employee Training, Development, and Retention
This course will explore the methods and connection of the training, development and retention of employees to an organization's success. Training and Development topics will include connecting needs analyses with business objectives, designing of training programs using a variety of modalities to meet employee learning needs, and the delivery and assessment of training programs to assure the employees gain the skills and knowledge necessary to benefit the organization and their own professional growth. Retention topics will include the development of total reward strategies and designing a process to address employee professional and personal needs
3


credits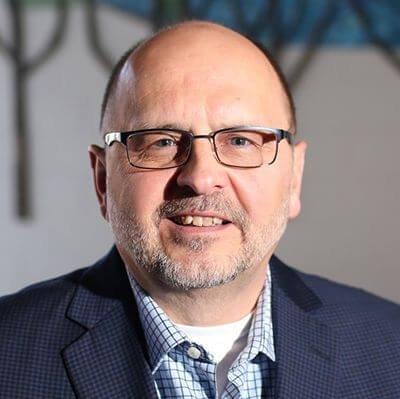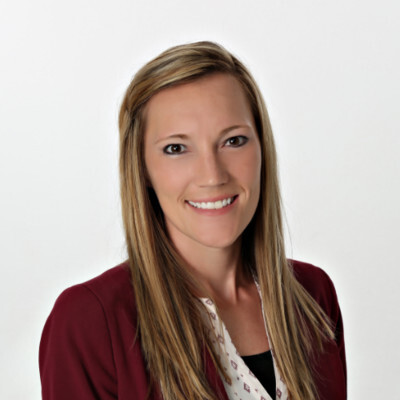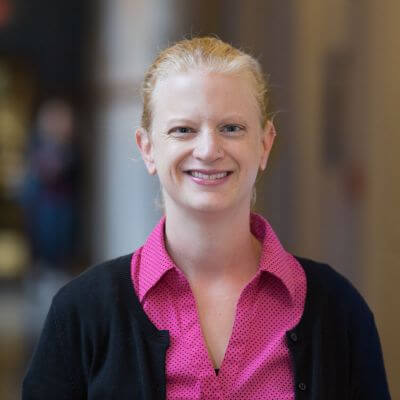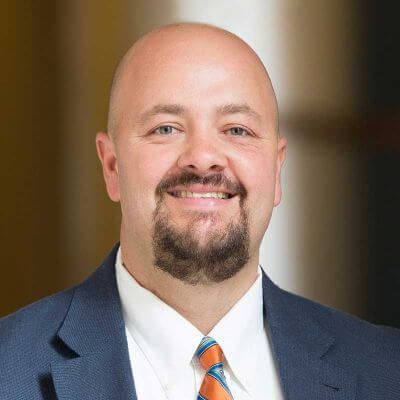 M.B.A. Human Resources Program Faculty
Learn from M.B.A. human resources faculty with experience applying a Lutheran perspective to ethical business leadership.
Meet the faculty