Young talent gathers for competition at Concordia
Published by Concordia University, Nebraska 8 years ago on Fri, Apr 12, 2013 6:58 PM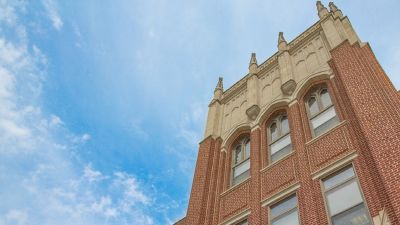 On Saturday, April 6, nearly 1,500 elementary school students participated in the 69th Gathering of the Talents festival held at Concordia. Participants came from 58 schools in Nebraska, Iowa, Missouri, Kansas and South Dakota to share their talents in five artistic divisions: visual art, creative writing, drama, dance and music.
"Each year we see students who are very blessed with an artistic eye, musicianship, the confidence to perform either on their own or in a group. We are constantly in awe," said Carrie Merry, events manager for Concordia.
This year's festival included a new art workshop, run by the Concordia Art Club. The workshop reached out to nearly 120 students.
Merry expects more students to take part in the workshop as it continues to be a part of the festival. "Our hope is that the Experience Art workshop will be an exciting feature for those students who might not otherwise have come on campus. We were happy to find that this was already the case with a few of the schools."
The festival is run each year by a handful of Concordia students who manage the five talent divisions. These students organize judges and dozens of student volunteers to assist with the event.