Twelve Concordia students teach in Hong Kong and Shenzhen this summer
Published by Concordia University, Nebraska 7 years ago on Fri, Jun 6, 2014 11:52 AM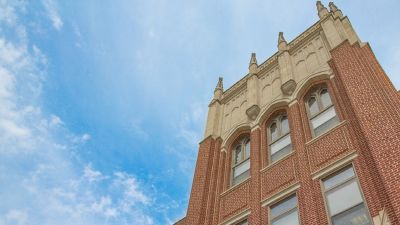 Twelve Concordia students taught English and American culture to students in grades kindergarten through eighth in Hong Kong and Shenzhen, China, this summer at Buena Vista Concordia International School in Shenzhen June 19-July 5 and three schools in Hong Kong July 6-Aug. 3.
"This work is valuable for the Concordia students because it gives them hands-on practical experience in cross-cultural ministry and teaching," said Vicki Anderson, Concordia's program director for English as a second language. "It provides them with proven skills in teaching ESL and working with others from other cultural perspectives and backgrounds."
The groups led intensive English lessons with the students every day, followed by recreation, craft-making and either music or drama. Every Friday the camp held a "Family Friday" event where parents could follow their children through camp stations to see what they have been learning.
The camp gave Concordia students the opportunity to witness their Christian faith by sharing the Easter and Christmas stories with the children as part of American culture lessons.
Students participating in the Shenzhen and Hong Kong trips included:
Taylor Johnson, senior, Wichita, Kan.
Amy McDaniel, junior, Cypress, Calif.
Anna McDaniel, junior, Cypress, Calif.
Karlie May, junior, Avon, Ind.
Lydia Pomerenke, senior, Seward, Neb.
Alyssa Renken, senior, San Jose, Calif.
Rosemary Selking, junior, Chariton, Iowa
Renee Williams, senior, Lincoln, Neb.
Thomas Forke, senior, Mequon, Wis.
Paige Hemmer, senior, Dell Rapids, S.D.
Jillian Janousek, senior, Clarkson, Neb.
Nicole Phelps, senior, Black Hawk, S.D.