Third annual IMPROVathon benefits local boy
Published by Concordia University, Nebraska 9 years ago on Fri, Feb 24, 2012 12:29 PM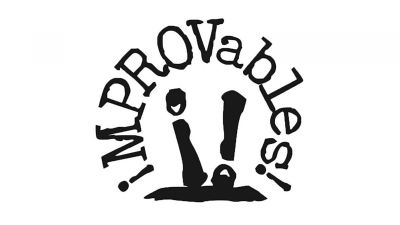 Twenty-four hours of laughter ensued as Concordia's IMPROVables comedy troupe took the stage for its third annual Improv-a-thon March 23-24. The event raised over $1,000 to purchase a communication device for Michael Westerhoff, a Seward resident with autism.
Aside from providing a whole day's worth of entertainment, the group collected money to purchase an iPad and communication software for 13-year-old Westerhoff. "This device will give him the ability to verbally communicate by touching pictures that represent an idea—something he can do well—and [it] will speak for him," said junior Amanda Schroeder, one of the group's leaders.
While performing nonstop for 24 hours was exhausting, the 24-member cast was excited for the chance to entertain and involve audiences. "This is one of our biggest opportunities to let all of our members get involved," said sophomore Natalie Kesar, another of the troupe's leaders, "and we love having an even higher level of audience participation throughout the whole thing. I enjoy the Improv-a-thon because it is a great chance for people to hear about the group and even try improv themselves."
IMPROVables cast:
Kirsten Awe, Sophomore, Tilden, Neb.
Brittany Becker, Junior, St. Peters, Mo.
Katie Bergt, Senior, Fairmont, Minn.
Heather Eden, Senior, Boise, Idaho
Michaela Gierke, Freshman, Billerica, Mass.
Ethan Hutton, Junior, Muskegon, Mich.
Trent Jewell, Sophomore, Atchison, Kan.
Natalie Kesar, Sophomore, Omaha, Neb.
Philip Kober, Senior, Seward, Neb.
Marty Kois, Senior, Omaha, Neb.
Will Kois, Freshman, Omaha, Neb.
Alyssa Lehenbauer, Freshman, Lake Ozark, Mo.
Conner Lloyd, Freshman, Parker, Colo.
Andrew Magnus, Freshman, Springfield, Mo.
Allison Parkhurst, Freshman, Yorktown, Va.
Henning Peterson, Senior, Seward, Neb.
Cory Prelerson, Junior, Papillion, Neb.
Tim Rehbein, Junior, Omaha, Neb.
Lucas Schmidt, Freshman, David City, Neb.
Amanda Schroeder, Junior, Stevens Point, Wis.
Steph Schroeder, Freshman, Deshler, Neb.
Jordan Schultz, Junior, Beemer, Neb.
Rory Wendelin, Senior, Oberlin, Kan.
Steven Whitney, Senior, Kenyon, Minn.