Students perform "The Call of the Wild" for local school and public
Published by Concordia University, Nebraska 6 years ago on Fri, Feb 6, 2015 9:58 AM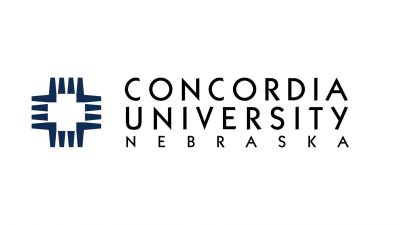 Students from Concordia University, Nebraska will perform a play adaptation of Jack London's book "The Call of the Wild" for the Seward Middle School at 2:15 p.m. on Feb. 11. The public is invited to attend the two other showings of the play at 6:30 p.m. on Feb. 12 at the Seward Memorial Library and at 7 p.m. on Feb. 13 in the Thom Leadership Education Center auditorium at Concordia.
Concordia students Stephanie Wilde and Ben Leeper adapted this play from the book to showcase a young dog's life in the wild and touch on the themes of greed, abuse and hope in the book.
"I am excited to see this done as a play adaptation of the book I remember reading when I was young," Wilde said.
A brief time for discussion will follow each performance.
The production is part of The Big Read project in Seward, a series of reading events focused on London's book. The Big Read is funded by a $4,500 grant from the National Endowment for the Arts awarded to the Plum Creek Children's Literacy Festival, Friends of Seward Library, Seward Memorial Library and Chapters Books & Gifts.
The cast of "The Call of the Wild" includes:
Cameron Christiansen, sophomore, Palmer, Ark.
Collin Christiansen, senior, Palmer, Alaska
Bethany Williams, senior, Aurora, Colo.
Ben Leeper, junior, Falcon, Colo.
Allison Caudle, sophomore, Greeley, Colo.
Conner Lloyd, senior, Parker, Colo.
Libby Klein, sophomore, Northfield, Minn.
Stephanie Wilde, senior, Parkers Prairie, Minn.
Chris Genszler, freshman, St. Louis, Mo.
Marol Feickert, sophomore, Lawrenceville, N.J.
Amber Hopp, sophomore, Elkhorn, Neb.
Caleb Haack, junior, Omaha, Neb.
Tyler Raabe, freshman, Omaha, Neb.
Clyde Ericson, sophomore, Osceola, Neb.
Ian Hendrickson, freshman, Seward, Neb.
Melonie Kotschwar, junior, Seward, Neb.
Taylor Rankel, freshman, Spring, Texas