Students compete in juried art competition for Annual Student Art Exhibition
Published by Concordia University, Nebraska 8 years ago on Sat, Mar 8, 2014 9:54 AM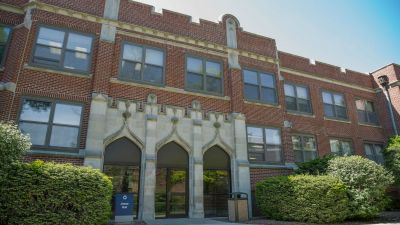 The best of Concordia student artwork was recognized at a Sunday, March 30, awards presentation at the Marxhausen Gallery. The gallery exhibit, located within Jesse Hall on Concordia's campus, will be remain open through April 11.
Endowed scholarship prizes were among the awards, and the exhibit is a spring ritual for the university's art community.
"The department is blessed to have five endowments that support students and the arts monetarily," said Don Robson, associate professor of art and art department chair. "Student work highlights the talent in our department."
Art majors were required to enter their work in the contest, which was then judged by Concordia's full-time art faculty. The winners had their work displayed in the gallery and were eligible for monetary awards.
First- and second-year art majors must submit five works of any type of art to the annual show. Third- and fourth-year students must enter seven pieces. If desired, students are able to sell their art during and after the exhibition.
The Marxhausen Gallery is the on-campus exhibition space for Concordia and hosts a variety of exhibitions each year. It is located in Jesse Hall and is open from 11 a.m. to 4 p.m. Monday–Friday and 1 to 4 p.m. Saturday and Sunday.