A statement from Rev. Russ Sommerfeld in celebration of Black History Month
Published by Concordia University, Nebraska 2 years ago on Fri, Feb 12, 2021 11:45 AM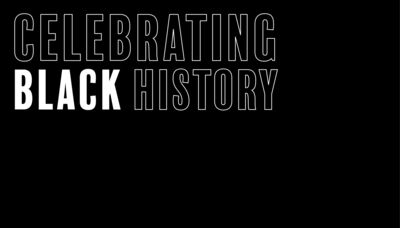 Rev. Russ Sommerfeld, Concordia's interim president, released a statement in celebration of Black History Month.
The United States of America is a nation of diverse people. Many of us have a diverse ethnic and racial family heritage. Some of us can trace our genealogy for several generations, while others cannot. Tragically, for most African Americans, genealogical history is very difficult or even impossible due to the sinful slave trade of the 17th, 18th and 19th centuries. Regardless of their country of origin, Americans of all ethnicities and races have made remarkable contributions to building our diverse nation.
Harvard-educated African American historian Dr. Carter G. Woodson and educator Rev. Jesse E. Moorland established the Association for the Study of Afro-American Life and History in 1915 to recognize the contributions of African Americans to our nation. By 1926, their work led to the choosing of the second week of February to recognize Black history in the United States. This choice was made because of the birthdays of both Abraham Lincoln and Frederick Douglass during that week. This resulted in various observances by communities and schools.
After the Civil Rights Movement of the 1960s, Black History Week was replaced by Black History Month with President Gerald Ford's 1970 declaration that encouraged our nation to "seize the opportunity to honor the too-often neglected accomplishments of Black Americans in every area of endeavor throughout our history." Since then, every president has declared February to be Black History Month.
God has blessed Concordia University, Nebraska through the years with African American and Black students who have contributed much to campus life during their time as students here and then as alumni serving in various vocations and places. Their contributions to God's church and world have been and continues to be a great blessing.
The Black History Month 2021 theme being observed around the nation is, "Black Family: Representation, Identity and Diversity." It explores the African diaspora and the spread of Black families across the United States. During this Black History Month, Concordia will be recognizing some of our outstanding alumni and their contributions to our church and nation. In doing so, we will glorify and thank God for them and, as President Ford encouraged, honor and recognize their service and accomplishments for the benefit of us all.
I invite you to join me in this commemoration and to join us virtually on Feb. 25 at 7 p.m. CT on Facebook and YouTube and meet some of Concordia's alumni family who are making an impact in the church and world during a panel discussion.

Rev. Russ Sommerfeld
Interim President