Seniors showcase artwork in 2014 capstone gallery show at Concordia
Published by Concordia University, Nebraska 8 years ago on Sat, Apr 19, 2014 9:32 AM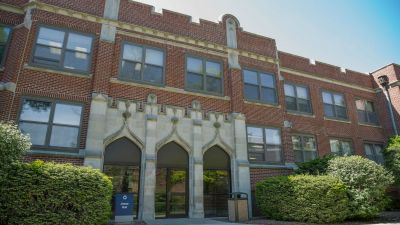 Thirteen senior artists have work on display in the Bachelor of Fine Art Senior Thesis exhibition at Concordia. The show opens April 22 in the Marxhausen Gallery of Art on the Concordia campus. An opening reception is scheduled from 1 to 4 p.m. on Sunday, April 27, with a gallery talk at 2 p.m.
"The show serves as a capstone experience for those students who are earning a BFA in art at Concordia in graphic design, studio art or art education," Jim Bockelman said. Bockelman serves as a professor of art and curator of the Marxhausen Gallery.
The goal of the show is to push the limits of the students' artistic skills and levels of thought. Students must develop a theme for the show and are responsible for planning all aspects of the exhibition, including installation and setup, publicity and the opening reception. They also collaborate with other student artists to create a successful showcase of work.
The artwork will be on display through May 8.
Participating seniors are:
Crystal Bauer, Sebewaing, Mich.
Jacy Beeson, Waverly, Neb.
Tasha Burrill, Loveland, Colo.
Alex Heiden, Lincoln, Neb.
Laura Kresha, Omaha, Neb.
Mary Masur, David City, Neb.
Michael Scheer, Lincoln, Neb.
Jennifer Smith, Seward, Neb.
Heidi Steinmetz, Parker, Colo.
Jessica Wagner, St. Louis, Mo.
Cenedra White, Fulton, Mo.
Alyssa Wilson, Fremont, Calif.
Erin Wineman, Lincoln, Neb.