Rev. Doug Gaunt named to Concordia University, Nebraska Board of Regents
Published by Olivia Dunklau 1 month ago on Thu, Aug 11, 2022 2:59 PM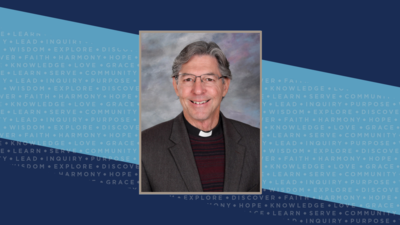 One new member was recently elected to the Concordia University, Nebraska Board of Regents during The Lutheran Church—Missouri Synod (LCMS) Nebraska District convention June 24-25, 2022.
The convention elected Rev. Doug Gaunt of Kearney, Nebraska, to his first term as a regent. The convention also re-elected Krista Barnhouse of Lincoln, Nebraska; Ryan Burger of Seward, Nebraska; and Dick Helms of Arapahoe, Nebraska, to serve additional three-year terms as regents.
Rev. Gaunt has served as assistant pastor at Zion Lutheran Church and School in Kearney, Nebraska, since 2016 and as a Nebraska District Reconciler since 2017. Throughout his ministry he has been an avid proponent of Lutheran education at all levels. Rev. Gaunt and his wife Carol, their three sons Micah, Nathaniel and Jesse, and two daughters-in-law, Dawn and Liz, are all Concordia University, Nebraska graduates. 
After working with high school youth as a correctional officer and sergeant in the Indiana Department of Corrections, Rev. Gaunt earned his Master of Divinity from Concordia Theological Seminary in Fort Wayne, Indiana in 1986. Prior to serving at Zion-Kearney he served at Trinity Lutheran Church and School – Orchard Farm, Missouri, for 30 years. Rev. Gaunt served as an active member of the Lutheran High School of St. Charles County (LHSSCC) Board of Directors from 1990-1997 and again from 2007-2014, serving as the Board Chairman for six of those years. In addition, he taught a freshman religion class during the 1995-96 school year and served as the master of ceremonies at numerous LHS auctions. He was the first pastor to be inducted into the Hall of Honor at LHSSCC. As a field education supervisor for Concordia Seminary, Rev. Gaunt mentored nearly 100 seminarians in thirty years.