Plum Creek Literacy Festival hosts online art auction
Published by Concordia University, Nebraska 2 years ago on Thu, Sep 17, 2020 10:58 AM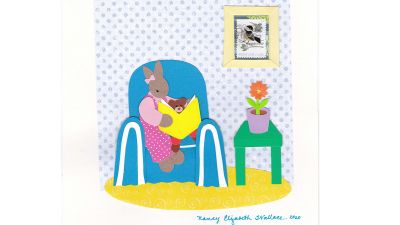 Nancy Elizabeth Wallace's "Read and Grow" will be one of the original art pieces included in the Plum Creek Children's Literacy Festival's online auction Sept. 27 through Oct. 5.
The Plum Creek Children's Literacy Festival will host an online art auction Sept. 27 through Oct. 5, featuring 200 original pieces of artwork, prints, sketches and more from beloved children's book authors and illustrators. All funds raised from the auction will be used for the festival's rescheduled event for April 2021 and the traditional fall event later that year.
"In order to ensure that we can offer such high-quality programming and content to more than 15,000 children at no charge to them, funding from events like the online art auction are critical to ensuring our mission continues uninterrupted for 2021 and for many years to follow," said Dylan Teut, the festival's executive director.
The art auction is open Sept. 27 at 7 p.m. CT, through Oct. 5 at 9 p.m. CT at 32auctions.com/plumcreek2020.
Find out more about the Plum Creek Literacy Festival at cune.edu/plumcreek and on the festival's Facebook page.