Plum Creek Children's Literacy Festival to host fourth annual Breakfast and Books event
Published by Concordia University, Nebraska 2 months ago on Thu, Mar 5, 2020 9:46 AM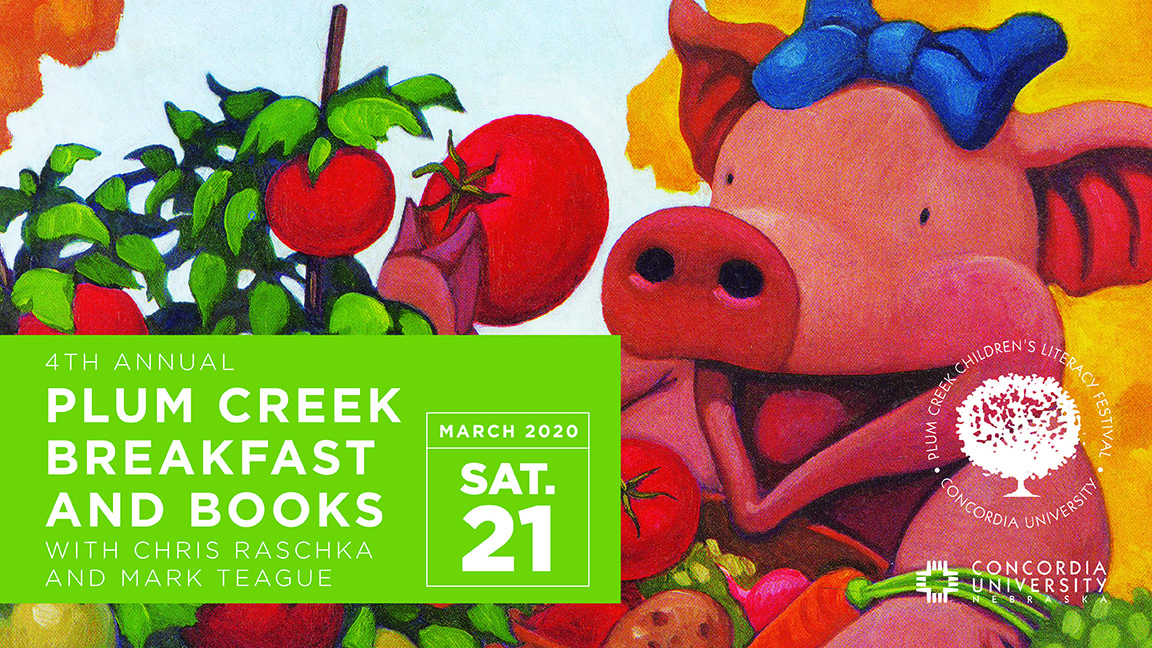 The Plum Creek Children's Literacy Festival will be hosting its fourth annual Breakfast and Books event Saturday, March 21 from 8 a.m. to 1 p.m., at Concordia University, Nebraska, in the Janzow Campus Center.
The event is aimed toward teachers, librarians and book lovers and will consist of book sales, a breakfast buffet and keynote addresses from children's book author/illustrators, Chris Raschka and Mark Teague. Book sales begin at 8 a.m. followed by a breakfast buffet at 8:30 a.m. Raschka's keynote on "Making Little Books for Little Hands I Cannot See" will begin at 9:15 a.m. There will be a break and giveaways from 10:30 to 10:45 a.m. Teague's keynote on the "The Art of Wasting Time, Or How I Doodled My Way to Success" is at 10:45 a.m., followed by a book signing by the authors.
"Concordia University's Breakfast and Books program, in partnership with the Plum Creek Children's Literacy Festival, started four years ago as an effort to offer year-round programming to excite and ignite teachers, librarians, and book lovers beyond the festival in the fall," said Dylan Teut, director of the Plum Creek Children's Literacy Festival. "This event has always given professionals who attend a 'boost' to finish the school year strong, returning to their classrooms with new ideas, practices- and of course, signed books! Everyone is welcome to join us!"
Raschka has written or illustrated or both, over 80 books for children. He was born in the small town of Huntingdon, Pennsylvania, and now lives with his small family in New York City. Teague is an award-winning author and illustrator whose books include Fly!, Felipe and Claudette, Jack and the Beanstalk and the French Fries, The Three Little Pigs and the Somewhat Bad Wolf and Dear Mrs. LaRue. Mark lives in upstate New York with his family and pets.
For more information and to register, visit cune.edu/breakfastandbooks. For additional information contact Dylan Teut at dylan.teut@cune.edu.