One-act play "The Meeting" leads off Black History Month at Concordia
Published by Concordia University, Nebraska 9 years ago on Fri, Jan 13, 2012 1:20 PM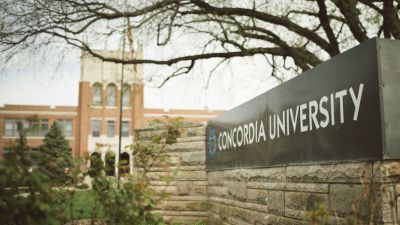 Concordia hosted two staged readings of the short play The Meeting to kick start Black History Month. The performances took place in the Thom Leadership Education Center auditorium on Feb. 1 and 8.
The one-act play written by Jeff Stetson captures a hypothetical dialogue between Malcolm X and Martin Luther King, Jr. one week prior to Malcolm X's assassination in 1965. It explores the similar views as wells as differences in opinions between these two civil rights leaders.
Director of theatre Bryan Moore participated in the readings along with students Patrick Tyrance III, senior, Lincoln, Neb., and Charles Washington, senior, Houston, Texas.