"A Night on Broadway" to premiere Feb. 21 at Concordia
Published by Concordia University, Nebraska 6 years ago on Fri, Feb 6, 2015 9:54 AM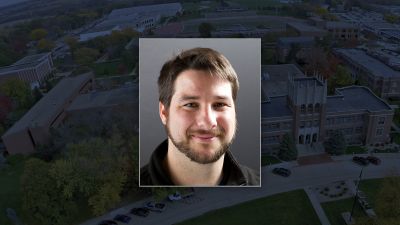 Concordia sophomore Andrew Holden directs "A Night on Broadway," showing at 7 p.m. Feb. 21 on campus.
Concordia students will perform around 20 Broadway songs in the student-run production of "A Night on Broadway" at 7 p.m. on Saturday, Feb. 21, in Weller Auditorium.
"I'm really looking forward to seeing all the students that are involved in it just shine because they're going to make the show," said Director Andrew Holden, a sophomore at Concordia.
A few of the songs included in the show include "Edelweiss" from "The Sound of Music," "There's No Business Like Show Business" from "Annie Get Your Gun" and "Seasons of Love" from "Rent."
Student tickets cost $10 at the door or $8 if preordered before Feb. 14. Adult tickets are $15 at the door or $12 if preordered. Senior citizen tickets are $12, and tickets for children under 12 are $8.
Tickets can be preordered by emailing andrew.holden@cune.org or by sending a message on Facebook to Concordia Broadway Review.
Concordia students in the review include:
Kirsten Awe, senior, Tilden, Neb.
Sean Carpenter, senior, Hollis, N.H.
Andrew Crist, junior, Springfield, Mo.
Collin Christiansen, senior, Palmer, Alaska
Michael Duffy, freshman, Kenesaw, Neb.
Elyssia Finch, junior, Omaha, Neb.
Chris Genszler, freshman, St. Louis, Mo.
Michaela Gierke, senior, Billerica, Mass.
Rianne Gross, senior, Riverside, Calif.
Andrew Holden, sophomore, Cardiff, Calif.
Mason Koeritz, junior, Northrop, Minn.
Conner Lloyd, senior, Parker, Colo.
Andrew Magnus, senior, Springfield, Mo.
Paul Nelson, sophomore, Norfolk, Neb.
Lauren Sperry, sophomore, Oneida, Ill.
Hope Taylor, sophomore, Foothill Ranch, Calif.
Christopher Wilson, senior, Fremont, Calif.