Marxhausen Gallery hosts Noah's Ark at Concordia
Published by Concordia University, Nebraska 10 years ago on Fri, Sep 14, 2012 3:22 PM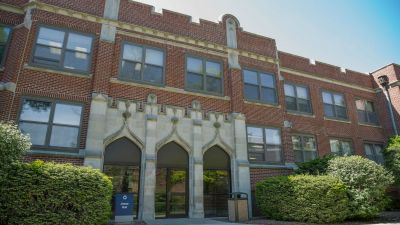 Concordia hosted "Judgment and Grace: The Story of Noah from the Collection of Carl Rehwaldt" in the Marxhausen Gallery of Art Sept. 30-Nov. 2, with an opening reception Oct. 7.
With more than 100 pieces of artwork, this collection by Rehwaldt included paintings and prints, outsider and folk art, and three-dimensional objects. Features of the biblical story of Noah – rainbow, ark and animals gathered two by two – were represented through a number of different styles and artistic techniques.
In addition, the exhibit featured more than a century's worth of Sunday toys, a collection of Noah's ark toys with examples from each decade spanning 1890 through 2000.
The Marxhausen Gallery is the on-campus exhibition space for Concordia and hosts a variety of exhibitions each year. It is located in Jesse Hall and is open Monday-Friday 11 a.m.-4 p.m. and Saturday and Sunday 1-4 p.m.