Marxhausen Gallery hosts "Into the Ashes" exhibit at Concordia
Published by Concordia University, Nebraska 10 years ago on Mon, Oct 22, 2012 2:36 PM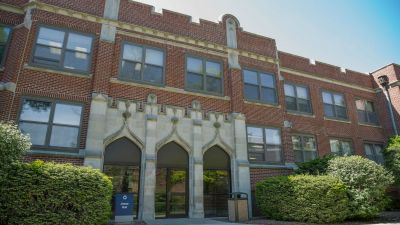 Concordia's Marxhausen Gallery of Art hosted "Into the Ashes II: Recent Drawings by Marlene Mueller" Nov. 4 and through Dec. 17.
"Into the Ashes" presents a series of drawings by artist and Wayne State College art faculty, J. Marlene Mueller. Mueller's large-scale charcoal drawings are based on her experiences as a member of a volunteer fire department in northeast Nebraska, in which she observed the characteristics of raging fires up close. The charcoal drawings are derived from photographs taken by the artist.
The Marxhausen Gallery is the on-campus exhibition space for Concordia and hosts a variety of exhibitions each year. It is located in Jesse Hall and is open Monday-Friday 11 a.m.-4 p.m. and Saturday and Sunday 1-4 p.m.