Lutheran Education Association honors Concordia alumni
Published by Concordia University, Nebraska 8 years ago on Fri, Feb 1, 2013 4:44 PM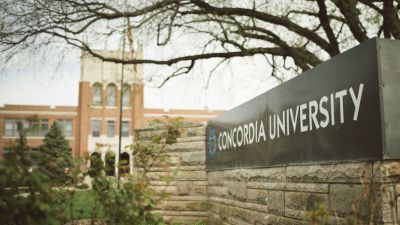 The Lutheran Education Association (LEA) recently recognized seven Concordia alumni with individual awards.
Concordia Regent Rob Cooksey was named the 2013 Distinguished Lutheran Elementary Administrator. He serves as the executive director at the Lutheran School Association and Christ Community Lutheran School in Kirkwood, Mo. Cooksey was chosen for the award by the LEA Leadership Network team. Cooksey is also a 1979 graduate of Seward High School.
Seward resident Ron Royuk was the recipient of the Distinguished Retired Lutheran Educator EncourAGING award. Royuk was the first to receive this new award given by the LEA's Retired Lutheran Educator's Network. He continues to serve Concordia and Seward through community and service to his church.
Other Concordia alumni honored by the LEA include Bill Cochran '68 and Bob Riggert '70, recipients of the Christus Magister award; Lee Wagner '78, named Distinguished Lutheran Early Childhood Administrator; Mark Koschmann '76, named Distinguished Lutheran Elementary Teacher; and Kathy Unverfehrt '77, named Distinguished Lutheran Early Childhood Teacher.