Linda Witham, '72, Speaks at Women in Business Event
Published by Concordia University, Nebraska 4 years ago on Wed, Apr 18, 2018 11:51 AM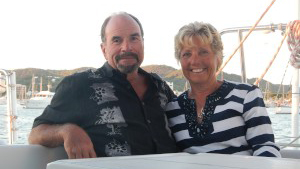 Linda Witham, '72, is Consultant and Owner of LLW Leadership, of Ventura, California. Witham has spent 28 years as managing partner with Thrivent Financial. She published a book in 2015 titled, "Women Matter: The Why and How of Gender Diversity in Financial Services."
Linda spent 28 years with Thrivent Financial. As a managing partner, she grew new, middle-level leaders to achieve the overall growth of the Southwest region. Through the hiring and training of a diverse group of representatives, she led 10 middle-level leaders to grow their zones.
Additionally, she launched and led many successful marketing and change-management initiatives for Thrivent. From 1998-2011, the Southwest region was the top sales region nationally within Thrivent.
Linda made history in 2009 when she became the first female to become president of GAMA International, an association that has served field leaders in the insurance and financial services industry for more than 50 years. She has chaired and served on numerous GAMA committees. Since 2011, she has served on the GAMA Women's Advisory Task Force. She was a main-platform speaker at LAMP, GAMA's annual leadership and management program, in 1995 and 2010 and has been a motivational speaker at many additional industry meetings and conferences.
She received the GAMA Master Agency Award every year from 1998-2011. In 2010, she was named Women in Insurance and Financial Services Woman of the Year, and she received the Soaring Eagle award from Kinder Brothers International.
Linda graduated from Concordia in 1972 with a bachelor's degree in education. She and her husband, David, live in Ventura, California. In their spare time, they sale around the world in their Maverick 400 catamaran named "Frisky" and blog about their adventures.
The 15th Annual Women in Business luncheon was hosted by Concordia University Business Club and celebrates and recognizes the achievements and servant leadership of businesswomen in Seward County. Joan Tanderup was honored as the 2018 Outstanding Woman in Business on March 20, 2018.
Joanie Tanderup serves as president and CEO of Seward Motor Freight. She and her husband, Wayne, purchased and incorporated the business in 1969 with seven employees. After Wayne passed away in 2006, Joanie continued to successfully grow the business to more than 250 employees operating 150 tractors and a fleet of 400 trailers covering states from Pennsylvania to Utah and Minnesota to Texas.