IMPROVable and audience members take to the stage
Published by Concordia University, Nebraska 10 years ago on Fri, Nov 5, 2010 6:27 PM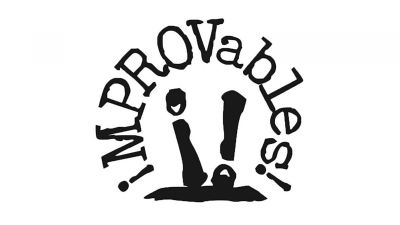 Audiences were treated to a night of humor as Concordia's improvisational troupe, the IMPROVables, took to the stage for its second set of shows of the school year on Friday, Dec. 3. The audience participation is an integral part of each show.
"In improv they [audience members] really are part of the action," said junior Marty Kois, one of the group's leaders. "There's always an unexpected element. It's always different."
Members of Concordia's IMPROVables:
Mary Aitken, Sophomore, Denver, Colo.
Brittany Becker, Sophomore, St. Peters, Mo.
Nathaniel Bellin, Senior, Racine, Wis.
Joe Beran, Sophomore, Lincoln, Neb.
Katie Bergt, Sophomore, Fairmont, Minn.
Kyla Clark, Junior, Columbus, Neb.
Josh Duncan, Junior, Hickman, Neb.
Kristin Easler, Junior, Fredericks, Va.
Heather Eden, Junior, Boise, Idaho
Ryan Fiero, Sophomore, Austin, Texas
Sarah Heins, Freshman, Higginsville, Mo.
Micah Hollenbech, Sophomore, Wheat Ridge, Colo.
Bryan Hulsey, Sophomore, St. Peters, Mo.
Ethan Hutton, Sophomore, Muskegon, Mich.
Natalie Kesar, Freshman, Omaha, Neb.
Phil Kober, Junior, Collinsville, Ill.
Mary Kois, Junior, Omaha, Neb.
Jon Laufer, Senior, Renault, Ill.
Henning Peterson IV, Junior, Parker, Colo.
Tim Rehbein, Sophomore, Omaha, Neb.
Andrew Rogers, Senior, Tacoma, Wash.
Paul Schmidt, Sophomore, Alta, Iowa
Amanda Schroeder, Sophomore, Stevens Point, Wis.
Jordan Schultz, Sophomore, Beemer, Neb.
Sara Schultz, Senior, Wamego, Kan.
Andrew Schwartz, Sophomore, Greeley, Colo.
Caitlynn Schwehn, Sophomore, Grand Island, Neb.
Cayde Sprecker, Sophomore, Woodbine, Iowa
Justin Tayon, Sophomore, Belleville, Ill.
Bryce Tellmann, Junior, New Salem, N.D.
Rory Wendelin, Junior, Oberlin, Kan.