Honored alumni selected for homecoming celebration
Published by Concordia University, Nebraska 8 years ago on Tue, Oct 8, 2013 11:59 AM
Rev. Glenn and Susan Fluegge received the Partners in Mission and Ministry award.
The Concordia Alumni Association honored five individuals and four couples as part of its 2013 Homecoming and Alumni Reunion celebration, Oct. 11-13. The awards are given each year to recognize the service and accomplishments of alumni and others associated with Concordia.
This year's awards and honorees: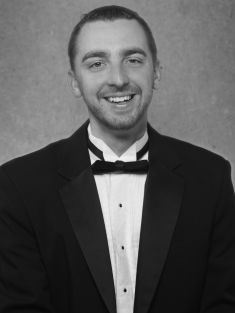 Young Alumnus of the Year: Paul Soulek
Paul Soulek has a successful career as a church musician, music director and cantor. Concordia was proud to recognize Soulek as the Young Alumnus of the Year for 2013. Soulek studied piano, organ and church music at Concordia, graduating in 2007. He has since served as director of parish and school music at St. John Lutheran Church and School in Seward. He is an active composer and arranger for voices, instruments, handbells and organ. Concordia Publishing House has published several of his organ compositions in its Hymn Prelude Library. Soulek regularly leads hymn festivals and church gatherings around the country. He served as co-coordinator for the 2011 Seward Worship Conference, cantor for the 2012 International Conference on Confessional Lutheran Leadership in Atlanta, and director of music for the 2013 LCMS Nation Campus Ministry Conference in St. Louis. He accompanies Concordia choir tours and substitutes for music professors, and he is a mentor for Concordia students.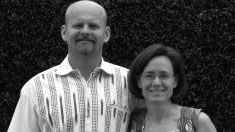 Partners in Mission and Ministry: Glenn and Susan Fluegge
Rev. Glenn and Susan Fluegge received the Partners in Mission and Ministry award. After both graduated from Concordia in 1995, Glenn entered Concordia Seminary in St. Louis and served a two-year vicarage in Togo, West Africa, completing his pastoral training in 2000. Glenn and Susan later returned to Togo where Glenn taught at the Centre Luthérien d'Etudes Théologiques, a seminary that trains pastors for service in French-speaking Africa. Glenn served as instructor and curriculum developer at Lutheran Theological Seminary in Pretoria, South Africa, from 2009 to 2012. He recently earned a master's degree in education from Capella University in Minnesota. In Africa, Susan served as a home educator for the couple's five children. She used digital media for networking with church partners in the United States. In 2012, Glenn began serving Concordia University, Irvine, as the director of the Cross-Cultural Ministry Center and as an assistant professor of theology. Susan serves as secretary of Abiding Savior Lutheran School in Lake Forest, Calif.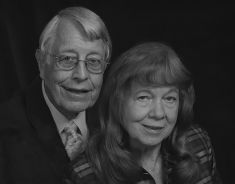 Partners in Mission and Ministry: Dalton and Deanne Noack
Concordia confered the Partners in Mission and Ministry award to Dalton and Deanne Noack. After Dalton graduated in 1959, he taught in Thorndale, Texas, for one year. The couple married in 1960, then served in Ponca City, Okla. and in McAllen, Texas. In 1966 the Noacks began teaching missionary children in India. They returned stateside in 1972 and Dalton served as principal, teacher and music director at Mt. Olive Lutheran School in San Antonio. He then completed a master's degree in education administration and began training at the Summer Institute of Linguistics in Dallas. He worked with Wycliffe Bible Translators and served in Brazil from 1977 to 1981 as a principal and teacher of a linguistics center. He then returned to Dallas to work as an assistant superintendent at the Summer Institute. Ten years later, the couple traveled to Sri Lanka for two years where Dalton trained national leaders through the Theological Education by Extension program. He then served as director of the program in Ghana, West Africa. The Noacks returned to the United States in 2001 and began serving with 72–Partners on the Road, connecting congregations with specific needs in their communities. Dalton and Deanne have served congregations in Illinois, California, Texas and Missouri. They have volunteered with the Jesus Is Lord Mission Society, of which Dalton is currently the volunteer coordinator.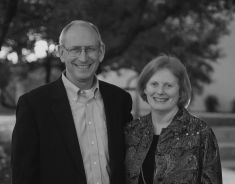 Church Leadership in Outreach: Larry and Sally (Stewart) Krueger
Rev. Larry and Sally Krueger received the Church Leadership in Outreach award. After receiving a business degree from the University of Texas in 1978, Larry entered Concordia Seminary in St. Louis to study pastoral ministry. He met and married Sally, a 1978 graduate of Concordia. The couple completed vicarage in Peoria, Ill., and in 1986 received a call to Oklahoma, returning two years later to Redeemer Lutheran Church in Peoria. Larry then served St. Paul Lutheran Church and Ministry Center in Denton, Texas, and co-authored a training manual for university students with the LCMS Campus Ministry. He was called to Midland, Texas, and later returned to campus ministry at University Lutheran Chapel in College Station, Texas. In 2002, they moved to St. Louis and Larry served as assistant to the president of the LCMS until 2010 when he moved to Concordia Lutheran Church in San Antonio. He now serves as the senior pastor of St. Paul Lutheran Church of Waco, Texas. Sally began her ministry in Cupertino, Calif., teaching fifth grade and physical education, and coaching sports. She then served Central City Lutheran School in St. Louis as a teacher, athletic director and coach. She was the first female coach to lead the St. Louis Lutheran school's boys' basketball team. Sally continued to teach and build a volleyball program in Denton. Both have been active in the Lutheran Women's Missionary League.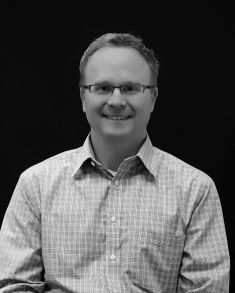 Lay Worker of the Year: Gale Suhr
Concordia granted the Lay Worker of the Year award to Gale Suhr. Suhr graduated in 1987 as one of the earliest students with a degree in business administration from Concordia College. He worked for First Data in Omaha, Neb., for more than 15 years. A member of St. Mark Lutheran Church in Omaha, Suhr has served as an elder of the Spiritual Life Ministry Action Team. He began his current service as congregation president in 2007. He led the relocation of Concordia Academy to St. Mark's campus, working on a renovation and construction project to unite the Academy and the parish. Suhr now lives in Elkhorn, Neb., with his wife Kirsten, a 1990 Concordia graduate, and their four children.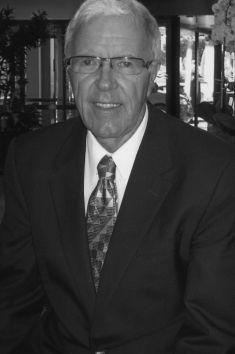 Lifetime Service award: Dr. Vern Harnapp
Concordia honored Dr. Vern Harnapp with the Lifetime Service award. Harnapp graduated from Concordia High School in 1954 and from Concordia Teachers College in 1958 with an education degree in geography and music. He taught for four years in Pennsylvania and earned a master's degree in education from the University of Pennsylvania-Philadelphia. After six years of teaching in Topeka, Kan., Harnapp obtained a doctorate in geography from the University of Kansas in 1972. Harnapp began to serve as a geography professor at the University of Akron in Ohio in 1972. He orchestrated a cooperative program with the university that encouraged Concordia geography graduates to attend graduate school at Akron. More than 45 Concordia graduates have done so, and Harnapp receive the honorary Doctor of Letters degree in 1990 from Concordia. Harnapp also served his church as choir director, organist and convention delegate. His first wife, Lavada, a 1959 Concordia graduate, developed a form of dementia, through which he cared for her for more than a decade until she died in 2007. The couple had five children. Harnapp later married Ruth Kiekhaefer, a 1954 graduate of Concordia High School. Harnapp served and supported the centennial committee for endowment enhancement at Concordia in 1994.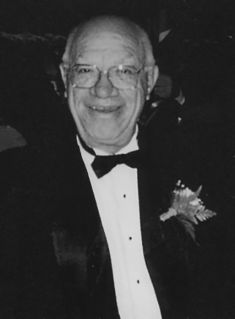 Church Worker Alumnus of the Year: Eldon Neben
Eldon Neben received the Church Worker Alumnus of the Year award for more than 55 years of service to Lutheran churches and schools. Neben began teaching at Zion Lutheran School in Hastings, Neb., teaching multiple grades, coaching sports, leading Sunday School, directing the youth program and church choir, and playing organ. He then taught sixth grade at St. John's Lutheran School in Orange, Calif., before becoming assistant principal. Neben created a hands-on approach to teaching science and led the football, basketball and track teams. He became principal in 1973, helping the school reach its highest enrollment. Neben then served at Orange County Lutheran High School as head of the theology department, developing Relational Ministry curriculum. He also coached football and track, leading teams to six league championships. He retired in 1998 but continued to serve by leading the Orange Lutheran High School Thrift Shop, which generates funding for student scholarships. At St. John's church, Neben has served as chairman of the family life ministry, a Bible study leader and has worked with Christ Care small group ministry. He was inducted into Concordia's Athletic Hall of Fame in 2004 as a member of the 1954 track team. He and his wife Rose, a 1956 graduate of Concordia High School, have seven children.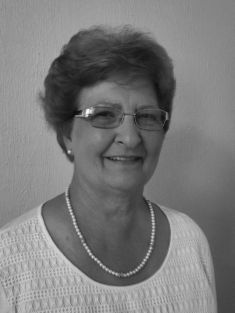 Honorary Alumna award: Jean Gardner
Concordia honored Jean Gardner with the Honorary Alumna award. Gardner graduated from Seward High School in 1954 before obtaining a job at Concordia Teachers College serving Dr. L.G. Bickel, academic dean of Concordia, and as a receptionist for the dean of students, placement director and registrar for two years. She married Dick Gardner and the couple had four children. She worked for the Nebraska District of The Lutheran Church—Missouri Synod, then Seward County Rural Public Power District and later Gardner Insurance Agency. Gardner is a member of St. John Lutheran Church in Seward and has helped bake cakes and cookies for Concordia students on special occasions. She has served on the committee that plans and organizes the annual Scholarship Parade of Homes since it began in 1995 and hosts a home each year.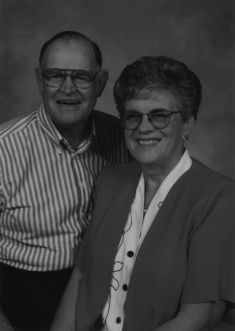 Friends of Concordia: Henry and Leona Oppel
Concordia granted the Friends of Concordia award to Henry and Leona Oppel. Henry attended Concordia Teachers College from 1945 to 1947 before obtaining degrees in diesel mechanics and accounting and serving in the U.S. Navy. He then founded Oppel Brothers Land Contractors, Farmers and Ranchers in Blaine County, Okla., and served with the Land Improvement Contractors of America, Farm Bureau, Blaine County Mineral Owners and the Cattlemen Association. The Oppels were named Blaine County's Farm Family of the Year in 2000. They serve in auxiliary organizations of The LCMS including the Lutheran Laymen's League of which Henry has served as district vice president and zone president, and received the official Certificate of Merit from the Oklahoma District. Leona is active within the Oklahoma District's Lutheran Women's Missionary League and serves as chapter president. The two are active members of Mount Calvary Lutheran Church in Watonga, Okla. Henry has served as a worship and Bible class leader and in most of the leadership roles of the congregation. He has been a delegate to district, national and international conventions. Henry was inducted into the Concordia Athletic Hall of Fame in 1997 as a member of the 1946 football team. The couple holds membership in Concordia's Heritage Society and support the church work scholarship endowment.