Guest artist William Lipke performs at Concordia
Published by Concordia University, Nebraska 7 years ago on Fri, Apr 8, 2016 11:10 AM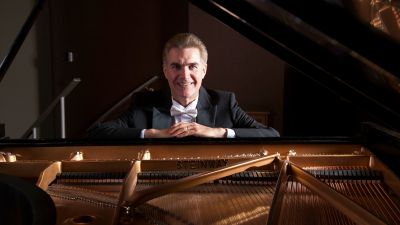 Pianist William Lipke will be performing Bach's "French Suite V" "Liszt Sonnetto 104" and Chopin's "Scherzo No. 1," among others, on April 16, 2016, at Concordia.
Concordia University, Nebraska will host guest pianist William Lipke in concert on April 16, 2016, at 7:30 p.m. The performance will take place in the Recital Hall of the Music Building on campus.
Lipke will perform works by Chopin and Bach, including "Scherzo No. 1" and "French Suite V" respectively. He will also present three four-shorthand pieces, including "Brahms Hungarian Dance," "Schubert Fantasy," and "Dvorak Slavonic Dance," along with a piece from Debussy's "Images."
Lipke has performed with musicians of international stature, including the Ying Quartet (four different seasons) and opera baritone Håkan Hagegård. His performance of the Liszt Concerto in A Major with orchestra was broadcast on public radio. He has performed multiple concerts in both the United States and Europe.
Lipke holds the Doctor of Musical Arts degree in piano performance from the University of Cincinnati College-Conservatory of Music. He studied piano privately with Ozan Marsh and Walter Hautzig and studied chamber music with the LaSalle Quartet and Dorothy Delay.
Lipke is active in church music and has been a professor at Adams State University for the past 15 years.