Five Concordia faculty members to exhibit art at Marxhausen Gallery
Published by Concordia University, Nebraska 2 years ago on Fri, Jan 11, 2019 12:10 PM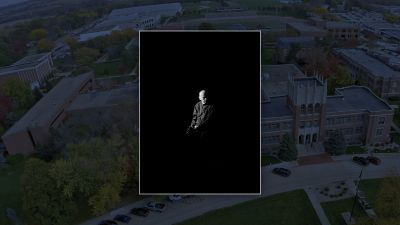 The five Concordia art professors will exhibit original pieces of art in the Marxhausen Gallery of Art from Jan. 7 to Feb. 8. There will be an opening reception from 1-4 p.m., Sunday, Jan. 13 with an artist talk at 2 p.m. in the gallery.
"The biennial exhibit of faculty art work is a common occurrence on most colleges and universities throughout the United States," said James Bockelman, director of the Marxhausen. "A faculty show provides an opportunity for the campus and Seward community to see the recent results of current research being completed by Concordia's art department. And it provides the art faculty with a public forum in which they can present their ideas and potentially receive feedback from their academic peers and the surrounding community."
The art work in this exhibition will include ceramic-based sculptures, a collaborative mixed media series, a photographic portfolio and silkscreen-based print images. The faculty represented in the exhibition include James Bockelman, Seth Boggs, Justin Groth, Aaron Nix and Don Robson.
One highlight of the exhibit includes an 18-month, collaborative mixed media series by Laura Sattler and Don Robson. The exhibit explores color and composition through graphite, colored paper and stencil. Each of the pieces is a letter of the alphabet, though the series numbers to 30.
The exhibit is open to the public and free of charge. The Marxhausen Gallery is located in Jesse Hall and is open from 11 a.m. to 4 p.m., Monday–Friday and 1-4 p.m. on the weekends.