Fitzke selected to participate in nursing leadership program
Published by Concordia University, Nebraska 8 years ago on Fri, Dec 7, 2012 2:06 PM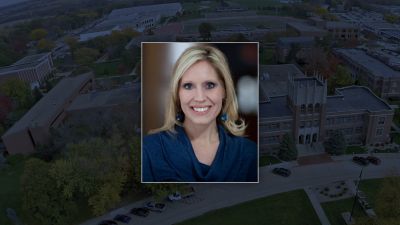 Dr. Molly Fitzke was selected to participate in a nursing leadership program by the National League for Nursing.
Dr. Molly Fitzke, director of the RSN to BSN program at Concordia, was selected to the National League for Nursing Leadership Program. The year-long program is designed to allow nursing educators to explore different aspects of nursing education.
The NLN selected 30 nurses for the program. Beginning in January, each nurse participated in a series of conferences and webinars across the country. Fitzke attended conferences in Arizona, Illinois and Washington D.C.
The program offered opportunities for nurse educators to study organizational systems and leadership processes, look at ways to build high-performance teams, learn about financial management and develop a personal career plan in organizational leadership. It also included monthly mentoring sessions with peers and a group coach.
"The exciting part of this program is learning new leadership skills that will enhance my connection to our nursing faculty members, students and my colleagues," said Fitzke. "With the help of this program and the monthly mentoring, my goal is to emerge as a strong compassionate leader and empower others."
The NLN aims to build a strong and diverse nursing workforce as part of an effort to advance the nation's health and healthcare practices.