Concordia's Marxhausen Gallery of Art Opens Darger HQ exhibit Lingua Franca: curated by Launa Bacon
Published by Concordia University, Nebraska 6 years ago on Fri, Oct 28, 2016 9:10 AM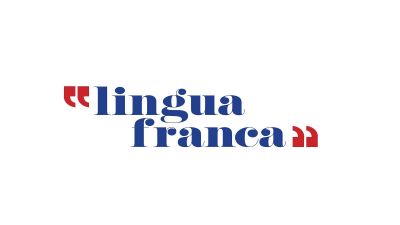 Concordia University, Nebraska's Marxhausen Gallery of Art will host the exhibit, "Darger HQ Presents: Lingua Franca" Nov. 6 through Dec. 14.
Concordia University, Nebraska's Marxhausen Gallery of Art will host the exhibit, "Darger HQ Presents: Lingua Franca." The exhibition will be available for viewing at the Marxhausen Gallery of Art on Concordia's campus Nov. 6 through Dec. 14. There will be an open reception on Sunday, Nov. 13, from 1 to 4 p.m. with a special talk by Launa Bacon at 2 p.m. in Concordia's Thom Leadership Education Center Auditorium.
Lingua Franca is a group exhibition of Nebraska artists whose practice ranges from embroidery, painting, video and installation. The unifying element among these artists is their interest in a common, global conversation expressed through art. Traditionally, Lingua Franca is a language that is used among people who speak various different languages, used as a means of communication between populations speaking vernaculars that are not mutually intelligible. Visual art communicates in a similar way. Art is the universal language that speaks to all people and is able to evoke emotions.
The artists represented in the exhibit have been exposed and are aware of the global contemporary art climate. They create work that is in conversation and considers art history and the current global contemporary art climate. Their work possesses a certain universal worldview that speaks the common language, or kind of artist trade, lingua franca.
The artists that will be featured at the exhibit are (all Nebraskan): Kenneth Adkins, Jennifer Bockelman, Kim Darling, Charley Friedman, Nancy Friedmann-Sanchez, Camille Hawbaker, Anthony Hawley, Josh Johnson, Qwist Joseph, Michael Ian Larsen, Craig Roper, Sarah Rowe, Angie Seykora, Luke Severson, Matthew Sontheimer, Sheila Talbitzer and Ying Zhu.
Launa Bacon is an artist and educator that has exhibited internationally and received grants, fellowships and residencies from around the world. She received the Master of Fine Arts degree from Goldsmiths College, University of London and has worked as a curator and designer since.
As artist services manager for the Nebraska Arts Council, Bacon oversees all the 1 percent for Art projects in Nebraska, Individual Artist Fellowships, Fred Simon Gallery and Governor's Residence Exhibitions.
In 2014, Bacon moved back to her home state of Nebraska from Los Angeles and opened Darger HQ, a contemporary art gallery near downtown Omaha, Nebraska. Darger HQ holds monthly exhibitions from international, national and local artists who Bacon believes bring a unique artistic perspective to the Midwest region.
The Marxhausen Gallery of Art at Concordia University has hosted more than 20 artists and art professionals since 2000, and is located on the main level of Jesse Hall on Concordia's campus. All exhibits are open and free to the public. The Marxhausen Gallery hours of operation are 11 a.m. to 4 p.m. Monday through Friday and 1 to 4 p.m. on Saturdays and Sundays. The gallery is closed when classes are not in session.
About Darger HQ
Darger HQ connects Nebraska contemporary artists to the world by creating collaborative working opportunities between local artists and national and international artists with related practices, and develops partnerships that benefit artists by providing new means of support through combined private and non-profit sources. Darger HQ also educates, enriches and exposes the community to some of the most innovative contemporary art being produced today. For more information, visit dargerhq.org.