Concordia University, Nebraska to host Great Plains Lutheran Educators Conference
Published by Amy Crawford 3 months ago on Wed, Jun 7, 2023 1:37 PM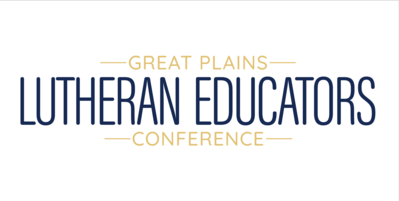 Concordia University, Nebraska today announced that the university will host the inaugural Great Plains Lutheran Educators Conference (GPLEC) October 14-16, 2023.
"We are looking forward to welcoming so many area educators to our campus," said Concordia Nebraska Director of Dual Credit and School Partnerships Dr. Beth Pester. "Concordia Nebraska is a premier professional church work preparatory institution. What a great opportunity for us to host our Lutheran school colleagues for a time of fellowship, networking and enrichment!"
Lutheran educators and church workers around the country are familiar with the traditional cycle of conferences that many educators attend, which includes district-level church work conferences, the Lutheran Education Association conference and others. The Great Plains Lutheran Educators Conference will take place once every three years and is intentionally scheduled in order to include attendees from the Great Plains states, including Nebraska, Iowa, Minnesota, North and South Dakota and hopefully in the future, even beyond. Concordia Nebraska worked with The Lutheran Church – Missouri Synod (LCMS) Nebraska district to coordinate conference schedule to allow this year's GPLEC conference to be convenient and accessible to as many educators as possible.
"This conference serves as a wonderful resource for our educators in Nebraska," said Concordia Nebraska Board of Regents member Krista Barnhouse, who is also a Concordia Nebraska alumnus and principal of Faith Lutheran School in Lincoln. "Each year our educators look forward to the opportunity to come together in worship and learning experiences. This has become even more important following COVID! Educators strive to continue to learn and grow in our profession, and this conference is a huge opportunity to come together and learn from one another through sectionals, time in fellowship and more. It also serves as a 'cup filler' as our educators have the opportunity to worship and be lifted up by the Holy Spirit through our time together."
The 2023 Great Plains Lutheran Educators Conference will include industry experts across many disciplines, presenting on education and teaching topics, school advancement, student health and more. Event organizers hope to welcome at least 250 attendees to this year's event. Learn more about the event or register at https://GPLEconference.eventbrite.com