Concordia University Art Professor Wins Statewide Award
Published by Concordia University, Nebraska 5 years ago on Fri, Aug 25, 2017 10:14 AM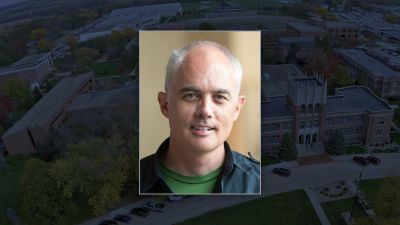 Concordia University professor of art selected as NATA's 2017 Higher Education Art Educator of the Year award.
Don Robson, professor of art at Concordia University, Nebraska, is being recognized by the Nebraska Art Teachers Association (NATA) as the 2017 Higher Education Art Educator of the Year for his ongoing commitment and dedication to art education.
Each year NATA recognizes outstanding contributions to student learning in Nebraska classrooms, leadership in curriculum and staff development in local school districts and communities as well as contributions to professional endeavors on state and national levels.
"It is my great joy to help students realize and reach their potential," said Robson. "I am blessed to serve at Concordia University, Nebraska and I am humbled by this honor."
Awards will be presented in conjunction with the NATA fall conference on Friday, Sept. 29, 2017 in Lincoln, Nebraska.
The Nebraska Art Teachers Association is a professional organization whose mission is to develop and promote quality art education in Nebraska through a statewide professional support system, with opportunities for growth and development though leadership and service.