Concordia students display their art at Marxhausen Gallery
Published by Concordia University, Nebraska 11 years ago on Fri, Apr 8, 2011 1:33 PM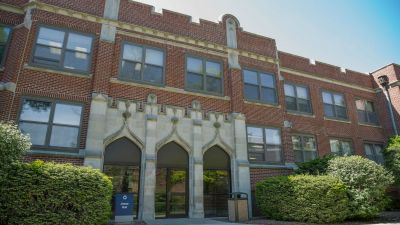 Art students from Concordia University, Nebraska are taking part in the annual student art exhibit, which opened Sunday, April 17, at the Marxhausen Gallery of Art. An opening reception was held with the yearly awards being presented at 2 p.m.
Each year Concordia student artists submit pieces hoping they are selected for the annual exhibit. The show is juried by Concordia's art department professors. Awards recognizing top members of each class and the recipients of five endowed scholarship awards were announced at the awards presentation.
The exhibit runs through Tuesday, May 3. The Marxhausen Gallery is the on-campus exhibition space for Concordia and hosts a variety of exhibitions each year. It is located in Jesse Hall and is open Monday-Friday 11 a.m.-4 p.m. and Saturday and Sunday 1-4 p.m.