Concordia invites students to experience art 2012
Published by Concordia University, Nebraska 10 years ago on Thu, Mar 1, 2012 2:52 PM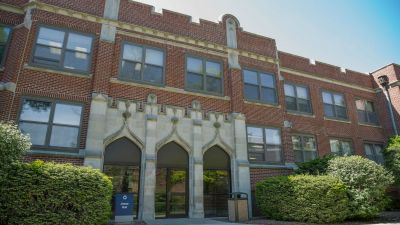 High school artists had the chance to get creative at Concordia's Experience Art Day on Friday, March 23, and Saturday, March 24.
"Experience Art Day benefits high school students in numerous ways," said Don Robson, art department chair. "It allows them the opportunity to meet and work with professors, spend time with other developing artists to discuss art and engage in fellowship while developing friendships. It also provides them with the opportunity to receive feedback from professors regarding their work."
On Friday students and parents participated in a meet and greet with a panel of current Concordia art majors to learn more about the art programs the university has to offer. They also had the opportunity to discuss the art programs and ask questions over dinner with art students and professors.
On Saturday morning students immersed themselves in both two- and three-dimensional art and graphic design workshops taught by Concordia art professors. These workshops included painting, drawing and ceramics or sculpture, as well as illustration and digital work.
High school students were encouraged to start Friday at the official Concordia Visit Day to learn about everything else Concordia has to offer before joining the Experience Art Day activities. Seniors were invited to bring a portfolio of artwork for review by professors for potential scholarships.