Concordia invites 2013 high school students to experience art
Published by Concordia University, Nebraska 9 years ago on Fri, Feb 22, 2013 4:19 PM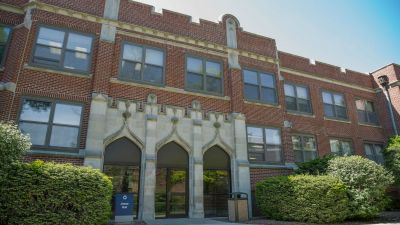 High school students were invited to get creative at Concordia's Experience Art Day on Friday, March 22, and Saturday, March 23. Participants had the opportunity to explore Concordia's art department and take lessons from art professors.
On Friday students and parents participated in a meet and greet with a panel of current Concordia art majors to learn more about Concordia's art program. Students then joined the art students for a meal, and parents learned more about Concordia while dining with faculty.
On Saturday morning, students got an inside look at art classes through workshops and lessons from art professors. In these workshops, students learned about digital imaging, synesthesia and environmental art. High school seniors were encouraged to bring their portfolios for review by professors for potential art scholarships.
Students were encouraged to begin Friday at the official Concordia Visit Day to learn about everything else Concordia before joining Experience Art Day participants.