Concordia inducts Athletic Hall of Fame members at homecoming celebration
Published by Concordia University, Nebraska 8 years ago on Wed, Oct 16, 2013 11:47 AM
The Concordia Athletic Hall of Fame inducted four individuals and the 1981 Volleyball Team as part of its 2013 Homecoming and Alumni Reunion Weekend celebration, Oct. 12-14.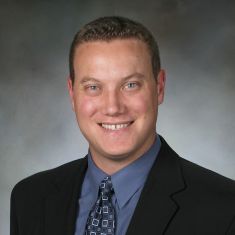 T.J. Kloster, Class of 2002
T.J. Kloster graduated from Concordia in 2002 with a bachelor's degree in commercial art. Kloster achieved astounding success on the national stage in track and field, winning six individual NAIA national titles in the pole vault - three indoor and three outdoor - between 1998 and 2002. His sixth national title surpassed fellow Concordia Athletics Hall of Famer Gene Brooks for the most among pole vaulters in school history and tied current head coach and Hall of Famer Kregg Einspahr for the school record for most individual national titles. Kloster still holds GPAC Championship meet records for the indoor pole vault (17' 5") and the outdoor pole vault (17' 1"). His all-time personal best clearance of 17' 6 ¼" at the 2002 NAIA Outdoor National Championships ranks second in program history behind Brooks. Kloster garnered 2001-02 Concordia Male Co-Athlete of the Year honors. His national title at the 2000 NAIA Outdoor National Championships fueled the Bulldogs to a team runner-up finish.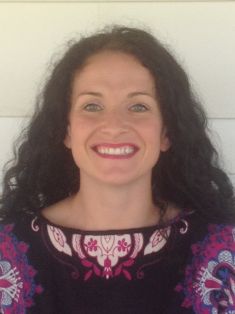 Molly (Engel) Christensen, Class of 2005
Molly (Engel) Christensen, a 2005 graduate, starred in both cross country and track and field as a Bulldog. She earned GPAC Female Runner of the Year honors each year from 2002 to 2004, won the conference meet three times and qualified for the NAIA National Championships all four years. She earned All-America honors three times for her top-20 national finishes, including a ninth-place finish at the 2004 championships. Christensen claimed NAIA regional titles in 2003 and 2004. She was part of the squad that raced to national runner up finishes three out of four seasons while qualifying for the national championships all four years of her career. The Christensen-led Bulldogs also won GPAC titles in 2002 and 2004. In track and field, she totaled 10 All-America honors in distance and relay events and holds four still-standing school records. She was named the GPAC Outstanding Athlete of the Year at the 2005 GPAC Indoor Track and Field Championships. She holds records in the indoor 4x800 meter relay (9:13.96), the outdoor 4x800 meter relay (9:02.29), the distance medley relay (11:55.22) and the 1,500 meter run (4:33.98). She ranks in the top 10 on the school's all-time list in an additional six events. Christensen starred on Bulldog teams that won the 2002 GPAC outdoor title and claimed NAIA indoor national top-10 finishes in 2002 and 2003. Christensen was named the 2005 Lincoln Journal Star State College Female Athlete of the Year and in 2013 was inducted into the Columbus Scotus Central Catholic High School Athletic Hall of Fame.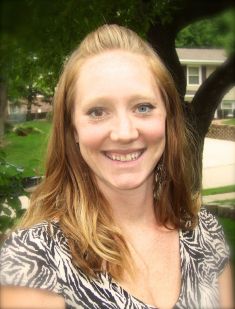 Kari (Saving) Keithley, Class of 2005
Kari (Saving) Keithley, a 2005 graduate, put together a terrific career within a basketball program known as one of the best in the NAIA. She ranks second in school history in career points (1,773), fifth in steals (250), sixth in assists (391) and 15th in rebounds (629), making her one of only two players in program history to appear in the top 20 in all four categories. The four-time all-GPAC selection powered the Bulldogs to a record of 123-21 in her four years. Concordia reached the NAIA National Tournament all four years with semifinal appearances in 2003 and 2005, a quarterfinal finish in 2004 and a second round advancement in 2002. The 2002-03 team set a school record for wins with a 36-2 mark that included a perfect 16-0 league record and a GPAC regular-season title. Keithley's honors include 2005 second team All-America, NAIA National All-Tournament (2004-05), GPAC Defensive Player of the Year (2004-05) and captain of the NAIA State College Basketball team (2005) as selected by the Omaha World-Herald, in addition to being placed on the all-GPAC squad all four years.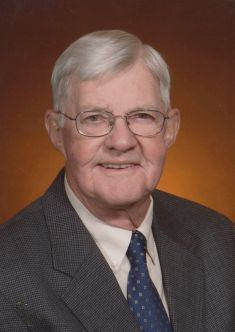 Robert Pflieger, Faculty Athletics Representative/Booster Club Member, (1956-59, 1963-99)
Robert "Bob" Pflieger stands out for his 39 years of service to Concordia University, including 35 years as the faculty athletics representative. During his time at Concordia, Pflieger participated in various boards and committees and chaired NAIA District 14. He played an instrumental role in the initial conversations that led to the league that we know today as the Great Plains Athletic Conference (GPAC). In recognition of his contributions to the conference, the GPAC named the conference academic award as the GPAC Pflieger-Olson Scholar-Athlete award. A longtime professor of chemistry, Pflieger taught at Concordia from 1956-59 and again from 1963-99. He is a member of the American Chemical Society and continues to support Concordia as a member of the athletics' Booster Club.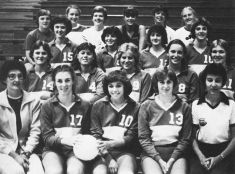 The 1981 Volleyball Team
Under the direction of head coach Berniece Jones, Bulldog volleyball soared to great heights in 1981, finishing the campaign with a 35-8 mark. The 35 wins were 19 more than the previous year's squad posted. Led by stars Susan (Hight) Rogers and Karen (Zobel) Hight, the Bulldogs won the Nebraska Intercollegiate Athletic Conference (NIAC) title with a 9-1 league mark. That gave Concordia its first ever volleyball conference championship. The Bulldogs clinched the league title with a 15-9, 15-9, 15-6 win over rival Hastings College on Nov. 2, 1981. Concordia went 7-1 in nonconference play and 19-6 in tournament and regional action.
Concordia advanced to the Association for Intercollegiate Athletics for Women (AIAW) Region 6, Division III Volleyball Tournament, where they took third place. Jones and company fell to host Macalester College (Minn.) in the opening match of pool play, but then went on to win four-straight until a semifinal loss to St. Catherine College in the semifinals. Concordia completed the season with a 15-8, 15-11 victory over Nebraska Wesleyan in the third-place match, falling just short of reaching the national tournament.
Susan Hight and Karen Zobel (team captain) were named the team's co-MVP's following the season. Hight, a native of Orange, Calif., and Zobel, a Seward native, received first team all-NIAC honors while Joyce Dirks (Columbus, Neb.) and Ann Eggold (Milwaukee, Wis.) were placed on the second team. Keven Nienhueser (Alma, Mo.), then a freshman, was named as the team's most improved player.
Zobel led the team in service aces with 70. Hight had 452 serves with only four errors. As a team, Concordia went error free on 96 percent of its serves. Dirks paced the Bulldogs with 269 kills followed by 240 from Eggold, who topped the team with 179 total blocks. Hight and Janet Adkins combined for over 2,500 set assists with 99 percent accuracy.