Concordia hosts home school debate tournament
Published by Concordia University, Nebraska 9 years ago on Fri, Dec 9, 2011 7:33 PM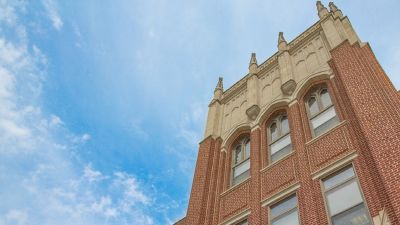 Sixty-eight students competed in the Home School Debate Tournament hosted by Concordia on Friday and Saturday, Dec. 2-3. The tournament allowed these students the opportunity to prepare for the upcoming regional and national tournaments in March.
"We love hosting this tournament because it allows us to keep in touch with the home school community that is committed to teaching forensics and critical thinking skills to students," said Dustin Haider, graduate assistant of forensics.
The tournament, according to Haider, gives participants a chance to showcase their skills and get varied, helpful feedback. The tournament, largely run by Concordia students, also gives members of the university's forensics team a chance to experience a judge's perspective.
Concordia will host two more tournaments in January: the Sleet and Snow Swing Tournament for collegiate competitors on Saturday and Sunday, Jan. 14-15 and the Concordia High School Speech meet on Saturday, Jan. 21.