Concordia faculty host art exhibition
Published by Concordia University, Nebraska 10 years ago on Fri, Feb 1, 2013 4:52 PM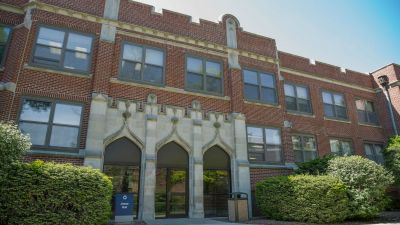 The Concordia art department hosted a faculty exhibition in the Marxhausen Gallery of Art. The exhibit opened Feb. 17 and ran through April 5.
This biennial show highlighted the recent work of all full-time art faculty members as well as staff of the Center for Liturgical Art. Artists included Mark Anschutz and faculty emeriti William Wolfram of the CLA, as well as professors Lynn Soloway, Seth Boggs, Don Robson and James Bockelman.
"In a very real way, the faculty exhibition serves as a presentation of recent research by the faculty," said Bockelman, allowing the Seward and campus community a look at the artist side of each professor.

Artwork on display included oil paintings, drawings and a series of mixed media pieces. The show also included the video artwork of Seth Boggs, who recently earned his Master of Fine Arts degree from the Art Institute of Boston. The video art was part of his graduate work and senior thesis project.
The exhibit was open to the public, free of charge. The Marxhausen Gallery is the on-campus exhibition space for Concordia and hosts a variety of exhibitions each year.