Computer science teams compete in 2012 regional programming competition
Published by Concordia University, Nebraska 10 years ago on Mon, Dec 24, 2012 2:03 PM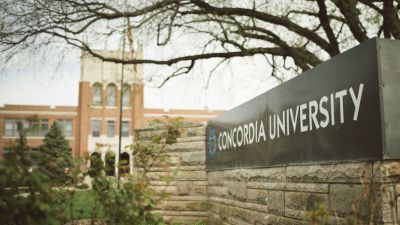 Concordia University, Nebraska's computer science department sent two teams to the ACM North America North Central Regional Programming Contest, held Nov. 3 at the University of Nebraska-Lincoln. Contest sites were spread across the region for contestants to participate.
The teams, made up of three members each, competed in the day-long event against hundreds of other teams across the region, writing computer programs to solve nine different problems within a five-hour time period.
The Association for Computing Machinery hosts the contest each year from locations around the North Central region, made up of Minnesota, Wisconsin, Western Ontario, Manitoba, Iowa, North Dakota, South Dakota, Nebraska, Kansas and part of Michigan.
The top teams in regional competition advance to the world finals, to be held in St. Petersburg, Russia, June 30-July 4, 2013. All contests this year are sponsored by IBM.
Participants included:
Dustin Atkinson, senior, Colorado Springs, Colo.
Katie Bergt, senior, Fairmont, Minn.
Marcus Gubanyi, senior, Seward, Neb.
Daniel Klinge, senior, Seward, Neb.
Jacob Krings, junior, Milford, Neb.
Cory Prelerson, senior, Papillion, Neb.