Christmas at Concordia tickets available Oct. 15 & Oct. 22
Published by Concordia University, Nebraska 6 years ago on Fri, Oct 7, 2016 9:30 AM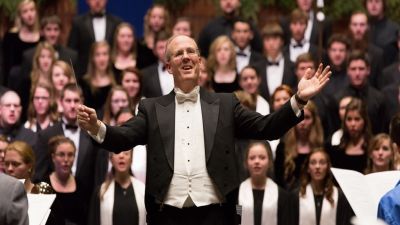 Tickets for Concordia's annual Christmas at Concordia concerts are available to be reserved Oct. 15 at 1 p.m. at The Cattle National Bank & Trust Company's downtown Seward Location.
Registration to attend the Christmas at Concordia concert, performed each year by the musical ensembles from Concordia University, Nebraska, will open on Oct. 15, 2016, beginning at 1 p.m. at The Cattle National Bank & Trust Company's downtown Seward location.
On-site registration is first come, first served and is limited to six tickets to a single concert per person. A minimum of 300 tickets will be available for each concert, and on-site registration will close at 3 p.m. or when all available tickets are claimed. Online registration will begin at 1 p.m. on Saturday, Oct. 22 at christmasatconcordia.net. Due to the high level of interest, registration is expected to close just a few minutes after it is opened.
The performances will be on Friday, Dec. 2, at 7 p.m., Saturday Dec. 3, at 3 p.m. and 7 p.m., and Sunday, Dec. 4, at 3 p.m. at St. John Lutheran Church in Seward.
Christmas at Concordia weekend will include two additional community events. The 22nd Annual Scholarship Parade of Homes will be Sunday, Dec. 4, from 12:30 to 4:30 p.m. It will feature five local homes decorated for the holiday season and open to tours. Tickets are available in advance for $12 online at christmasatconcordia.net or at any Seward bank. Additionally, tickets can be purchased on the day of the event for $15 in the Seward High School lobby or Concordia's Weller Hall lobby.
Concordia University's Christmas Open House and Tree Lighting at the Janzow Campus Center will be Sunday, Dec. 4, starting at 6 p.m. The public is invited to join and enjoy music, decorations and refreshments in the Cattle Conference Room of Concordia's Janzow Campus Center, which overlooks The C.G. "Kelly" and Virginia Holthus Family Plaza. The open house will conclude with caroling and the lighting of Concordia's 40-foot Christmas tree near the plaza at 6 p.m.
Additional information about Christmas at Concordia weekend is available online at christmasatconcordia.net.