Christina Hergenrader Serves through her Writing
Published by Concordia University, Nebraska 4 years ago on Wed, Dec 21, 2016 12:04 PM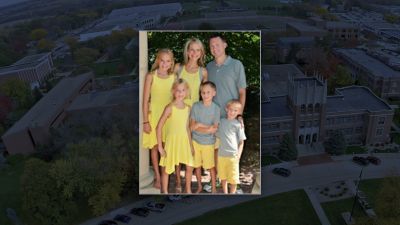 From the steps of Weller Hall to Katy, Texas, Tina Hergenrader '96 is a proud alumna of Concordia who is the author of seven books. As a wife and mother of four children, she began by writing a blog to document her family's hectic lives.
Tina graduated from Concordia with a degree in education. Her first teaching job was in Houston where she was named Teacher of the Year by the Houston Area Lutheran School Association and later was awarded Young Alumnus of the Year by Concordia.


She earned a master's degree in creative writing and submitted her first manuscript to Concordia Publishing House, who later contracted her to write a series. More books, articles, and Bible study curriculum followed. "With each new assignment I fell more in love with my Savior—and my calling to spread His message to the world," she said.
Tina has now published seven books and in 2017, she will release two new books, "Last Summer at Eden" and "Family Trees and Olive Branches."
Her latest book, "Love Rules," is a study of the Ten Commandments features the stories of 40 women; a few of which are Concordia alumnae. The stories explore how pride, insecurity, grudges, and coveting damaged relationships, God's love rules all.