Children's book illustrations subject of Concordia exhibit
Published by Concordia University, Nebraska 9 years ago on Fri, Aug 17, 2012 12:00 PM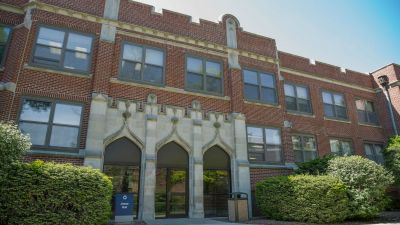 The Plum Creek Literacy Festival at Concordia hosted "The Original Art Show: Celebrating the Fine Art of Children's Book Illustration" Aug. 27-Sept. 28 at the Marxhausen Gallery of Art on campus. An opening reception for the exhibit was held Sept. 9.
The show is an annual exhibit created to showcase illustrations from the best children's books published in the United States. Visitors were able to view the work of artists such as Eric Carle, Lane Smith and Barbara McClintock.
James Bockelman, director of the gallery, encouraged parents to bring their children. "One of the goals of this experience was to showcase the fact that art is a family experience," he said.
The Marxhausen Gallery is the on-campus exhibition space for Concordia and hosts a variety of exhibitions each year. It is located in Jesse Hall and is open Monday-Friday 11 a.m.-4 p.m. and Saturday and Sunday 1-4 p.m.