Celebrating Women's History Month: Concordia Alumni Panel
Published by Logan Tuttle 1 year ago on Fri, Mar 19, 2021 8:07 AM
In celebration of Women's History Month, Jen Furr (top left), senior director of alumni and university relations, hosted an alumni panel featuring, clockwise from top middle: Doris Galarza, Erin Huebschman, Jane Bunnett, Lesa Clarkson and Trula Jamison.
To celebrate Women's History Month, Jen Furr, senior director of alumni and university relations, will host an alumni panel featuring women from multiple vocations and four decades.
Meet Our Panelists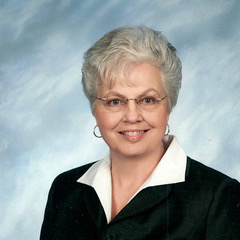 Jane (Wellman) Bunnett '62
Educator & Former Principal
York, Neb.
Jane (Wellman) Bunnett, a native of Waco, Nebraska, graduated from what was then Concordia Teachers College in the summer of 1964, two years after starting her teaching career. From 1962-1963, Bunnett taught first through fourth grade at St. John Lutheran School in Columbus, Nebraska.
Jane and her husband, William Bunnett '63, were married in 1962, and from 1962-1967, she taught in multigrade classrooms, in addition to serving as an organist and children's choir director at St. John Lutheran School in Waco, her home congregation.
In 1967, Jane, Bill and their young son moved to California, where she served at Santa Clara Valley Lutheran School in Cupertino for seven years, and then five years at Bethany Lutheran School in Menlo Park. At Bethany Lutheran, she taught part-time, substituted, taught Sunday School and Midweek School and also developed a Kindergarten program that started with nothing but an empty room.

Jane and her family moved back to Nebraska in 1979. In 1981, Bill was diagnosed with cancer and died in 1983. From 1982-2001, she again taught in multigrade rooms at St. John's Lutheran School in Waco, and from 1998-2001, she served as Head Teacher. For the last seven years of her career, she taught seventh grade at Emmanuel-Faith Lutheran School in York, Nebraska. Currently, Jane is serving as a Stephen Minister, a women's Bible study leader and serves on the Emmanuel Lutheran Church Evangelism Board.
Jane's son, Jonathan, is an electrician and lives with his family in Olathe, Kansas. Her daughter, Rachel Fellows, is a fifth-grade teacher at Fredstrom Elementary and lives with her husband in Lincoln, Nebraska.
Trula (Rausch) Jamison '67
President, Kirtron, Inc.
Lincoln, Neb.
Trula (Rausch) Jamison, who was born and raised in Clarinda, Iowa, graduated from Concordia in 1967. After graduation, she taught in Iowa for six years and Nebraska for two. As a member of Calvary Lutheran Church in Lincoln, Nebraska, she chaired a feasibility study committee which led to the creation of Messiah Lutheran Church & School in Lincoln. At Messiah, Trula has taught Sunday School and adult Bible fellowship, served on the stewardship board, chaired the board of education and the board of parish fellowship.
Trula served on Concordia University, Nebraska's foundation board for more than 20 years. She has also served as a state and local president of the Federation of Republican Women, of which she's still a member.
She is president of Kirtron, Inc., and has built, owned and operated three Casey's General Stores with her husband, K. Kirk Jamison, a retired investment banker. The couple lives in Lincoln and has three grown sons and four grandchildren.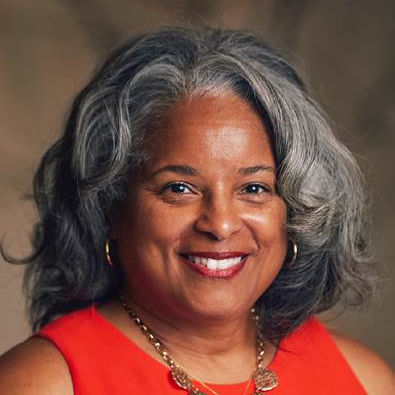 Dr. Lesa (Covington) Clarkson '80
Associate Professor, STEM Education Center
University of Minnesota
Minneapolis, Minn.
Dr. Lesa Covington Clarkson, a 1980 graduate, is an associate professor of mathematics education at the University of Minnesota. She has been recognized as an innovative leader in her field through her outreach and service to the local community, the university and to the field of mathematics education. In her mind and visible in her efforts, she views the lack of diversity in STEM fields as a matter of social justice. To this end, she labors directly with students and schools to prepare more young urban underserved students for post-secondary study and careers in STEM fields through academic support, peer mentoring and role models. Through her work, Lesa was recognized with an award for social justice and another for her community service.
Lesa is also an avid technology guru and provides graphing calculators (TI-Nspires) for all of the students who participate in Prepare2Nspire, an afterschool program she created to prepare eighth-graders and high school juniors for the study of algebra and preparation for college entrance exams. To date, more than 500 students have been served in the eight years of this program. Appointed by Minnesota Governor Mark Dayton, she also served as the only representative on the Minnesota Board of Teaching from higher education. She was recognized as one of the 25 Inspiring Women in STEM in 2016 and remains the only African American to earn a Ph.D. in mathematics education from the University of Minnesota.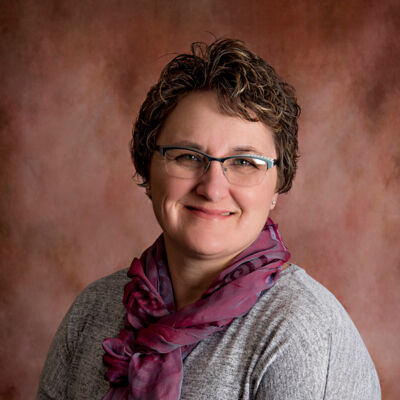 Dr. Erin (Ziegler) Huebschman '94
Family Medicine/Obstetrics
Grant Regional Health Center
Lancaster, Wis.
Dr. Erin (Ziegler) Huebschman, from Waco, Nebraska, is a family practice physician at Grant Regional Health Center in Lancaster, Wisconsin. In addition to family medicine, she has a thriving obstetrics practice. Erin graduated from Concordia as a biology major in 1994. During her time at Concordia, she participated in two trips to Belize with Dr. Joe Gubanyi. On her second trip, she interviewed Belizians on local health care practices as part of an independent study course.
Huebschman earned her medical degree from the University of Nebraska Medical Center in Omaha and completed her residency in family practice at Clarkson Family Medicine, also in Omaha. After residency, she worked two years at Syracuse Medical Center in Syracuse, Nebraska. Since 2004, Erin has worked at Grant Regional Community Clinic in Lancaster, Wisconsin.
In 2010, she was named the Physician of the Year by the Wisconsin Academy of Family Physicians. She is currently Chief of Staff of Grant Regional Health Center, the hospital associated with Grant Regional Community Clinic, where she also serves as Medical Director. Her mom, Amy (Ehlers) Ziegler, who graduated from Concordia High School in Seward in 1967, was a nurse, and Erin has always said, "By the age of 13 I had decided I wanted to be a doctor because people could talk to me and animals could not. Because I wanted to deliver babies and still live in a small town, I chose family practice. It's been a very good fit for me." Erin followed in her dad's (Woody Ziegler '69) footsteps by attending Concordia.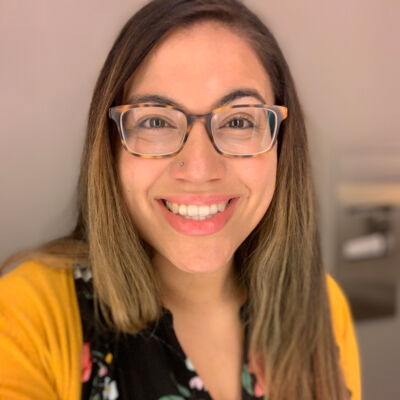 Doris Galarza '11
Special Education Teacher, PAVE Schools
Owner, For The Culture NY
Brooklyn, N.Y.
Hailing from Brooklyn, New York, Doris Galarza is an educator and business owner. She has over 10 years of experience in teaching kindergarten through fourth grade, specializing in teaching English language learners, special education and general education. Doris is currently a fourth-grade special education teacher and grade team lead in Brooklyn. When she isn't teaching, she is running an apparel company, where she empowers women everywhere with culturally uplifting clothing.
Doris graduated from Concordia Nebraska in 2011 with a bachelor's degree in elementary education with an emphasis in English language learners. She received her master's degree in special education from PACE University-NY in 2019.