Celebrating Black History: 2021 Concordia Alumni Panel
Published by Concordia University, Nebraska 1 year ago on Fri, Feb 26, 2021 10:25 AM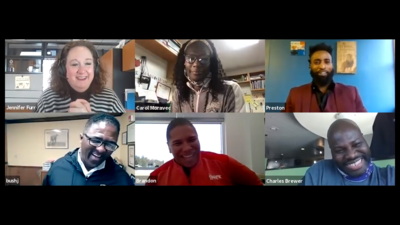 In celebration of Black History Month, Concordia hosted an alumni panel featuring Carol Moravec (top middle), Preston Harris (top right), Johnny Bush (bottom left), Brandon Wormer (bottom middle) and Charles Brewer (bottom right).
In celebration of Black History Month, Concordia hosted an alumni panel who shared stories of their time on campus, how they're making an impact and where they draw inspiration from, among other topics.
Meet Our Panelists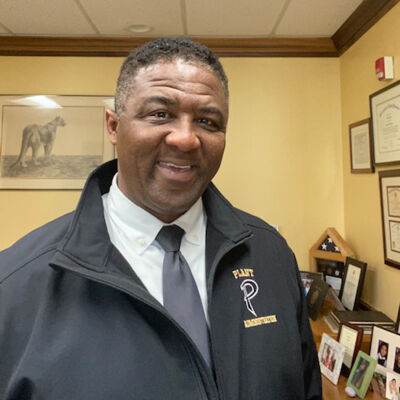 Johnny Bush '86
Principal
H.B. Plant High School
Tampa, Fla.
Johnny Bush, a Palm Beach, Florida native, earned his bachelor's degree in social work from Concordia in 1986, before earning a master's in deaf education from the University of North Florida and certification in educational leadership from the University of South Florida. Bush, the proud principal of Henry B. Plant High School in Tampa, Florida, has been an educator in Florida's public school system for more than three decades.
He is involved in numerous volunteer ventures outside of school, serving as a board member for Friends of the Children Tampa Bay. Bush is also a member of the Human Trafficking Task Force for Hillsborough County Public Schools and serves on the Hillsborough Community College Educational Preparation Institute's Accreditation Review Committee, among others.
Johnny and Lauren, his wife of nearly 22 years, have three daughters: Mia (20) a college sophomore, Celia (16) a junior at Plant High, and Halle Berry Bush (12).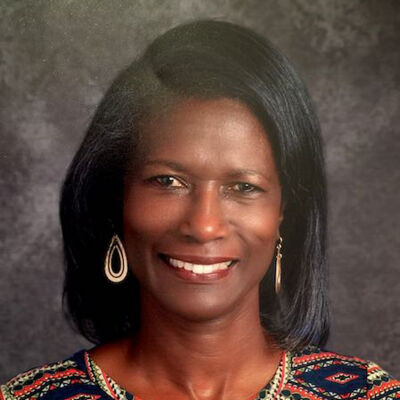 Carol Moravec '90
Science Teacher & Track Coach
Lincoln Southeast High School
Lincoln, Neb.
Carol Moravec graduated from Concordia in 1990 with triple majors in Biology, Health and Physical Education. In December of 2000, she earned her Master of Education degree from the University of Nebraska-Lincoln.
Carol began her teaching and track coaching careers at Omaha North High School in 1991. She has been at Lincoln Southeast (LSE) High School for the past 27 years where she currently teaches Human Anatomy and Physiology as well as Differentiated Biology. Carol represents LSE as their Cultural Proficiency Liaison for the Lincoln Public School District and is a member of LSE's Cultural Proficiency Planning Committee. Carol sponsors two clubs at LSE, The Multicultural Forum and the African American Males Group.
At LSE, she also has been the sprints coach for both the boys and the girls track teams since 1994. Additionally, from 2000 to 2003, she served as Southeast's Head Girls Track Coach and led the team to four consecutive Class A State Championship Titles during each of those four years.
Carol was inducted into Concordia University's Athletic Hall of Fame and in 1996 and into the NAIA National Athletic Hall of Fame in 2004. During her four years at Concordia, she set school records in 13 different track and field events, won eight individual NAIA National Championships, and set two NAIA National Outdoor Meet records.
Carol, a native of Jamaica, is married to Chris, a 1987 graduate of Concordia's business program, who is now semi-retired after spending more than 31 years as an insurance underwriter. Their son Vincent is a mechanical engineer in design, and currently lives and works in Lenexa, Kansas. Their daughter Nerissa is a graduate student at the University of Central Florida in Orlando, Florida. She is a starter on their volleyball team and will be earning a master's degree in Elementary Education in December of 2021.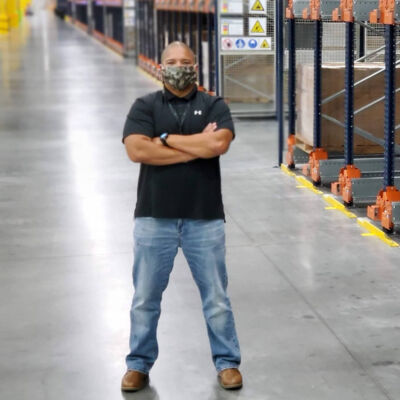 Brandon Wormer '01
Senior Manager, Distribution Operations
ICU Medical
Dallas, Texas
Brandon Wormer attended Concordia University from 1997 to 2001. He moved from Southern California to Nebraska on a football and academic scholarship. After graduation, Brandon started his career with Chrysler Financial in Customer Service, Billing and Collections in Kansas City. On the advice of a mentor, he gained Operations experience with Hospira, a pharmaceutical company, in North Chicago. He relocated to Dallas in 2007 with Hospira to run their South-Central Region Distribution operations.
In Dallas, Brandon and Jennifer West-Wormer, a 2002 Concordia graduate, started their family with daughter Brynnlee and son Brandon Jr. Brandon is currently the Sr. Manager of Distribution Operations for ICU Medical in Dallas.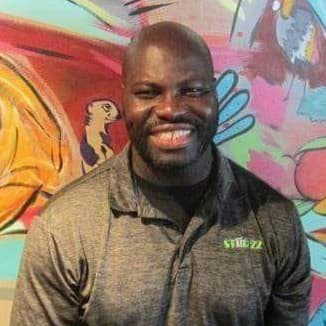 Charles Brewer '03
Owner
Stur 22 Lounge and SturFast Restaurant
Lincoln, Neb.
Born in West Africa, Liberia, Charles Brewer came to the United States at the age of 6. He earned his bachelor's degree in business administration from Concordia and holds a master's degree in management and leadership from Doane University. Charles has worked as a director of financial aid at Southeast Community College for eight years and has 10 years of management and leadership experience, and more than 20 years of customer service experience in the business industry. He's known for being a go-getter, bringing positive energy, loving others, being creative, humble, love having fun, and loves to be challenged.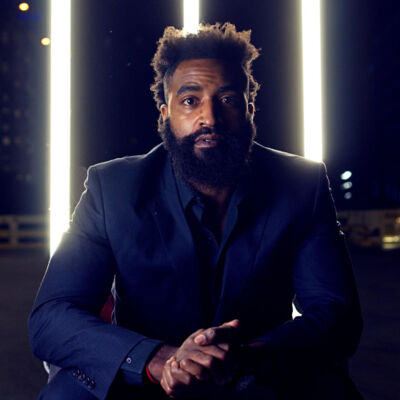 Preston Harris '14
Master Builder
Action TNT
Jacksonville, Fla.
Preston Harris is a Master Builder from Lincoln, Nebraska, who currently resides in Jacksonville, Florida where he runs Action TNT, which stands for Today Not Tomorrow.

His company Action TNT specializes in speed training and leadership development because he believes that everyone has GREATNESS in them but many of us need an extra push to fully realize our potential. Harris is a highly decorated speaker, author of Define Your Value, Refine Your Value and Jail Virgin, and inside investor. With his newest investment project, The Real Time App, he is giving people the power to share untold stories through pictures/videos with exact time and location pinpoints.

Check out his website www.actiontnt.org, follow him on social media and send him a message @prestonrharris or @greenhilkjuice!