Career and Graduate Fair offers opportunities to students
Published by Concordia University, Nebraska 7 months ago on Mon, Feb 10, 2020 1:29 PM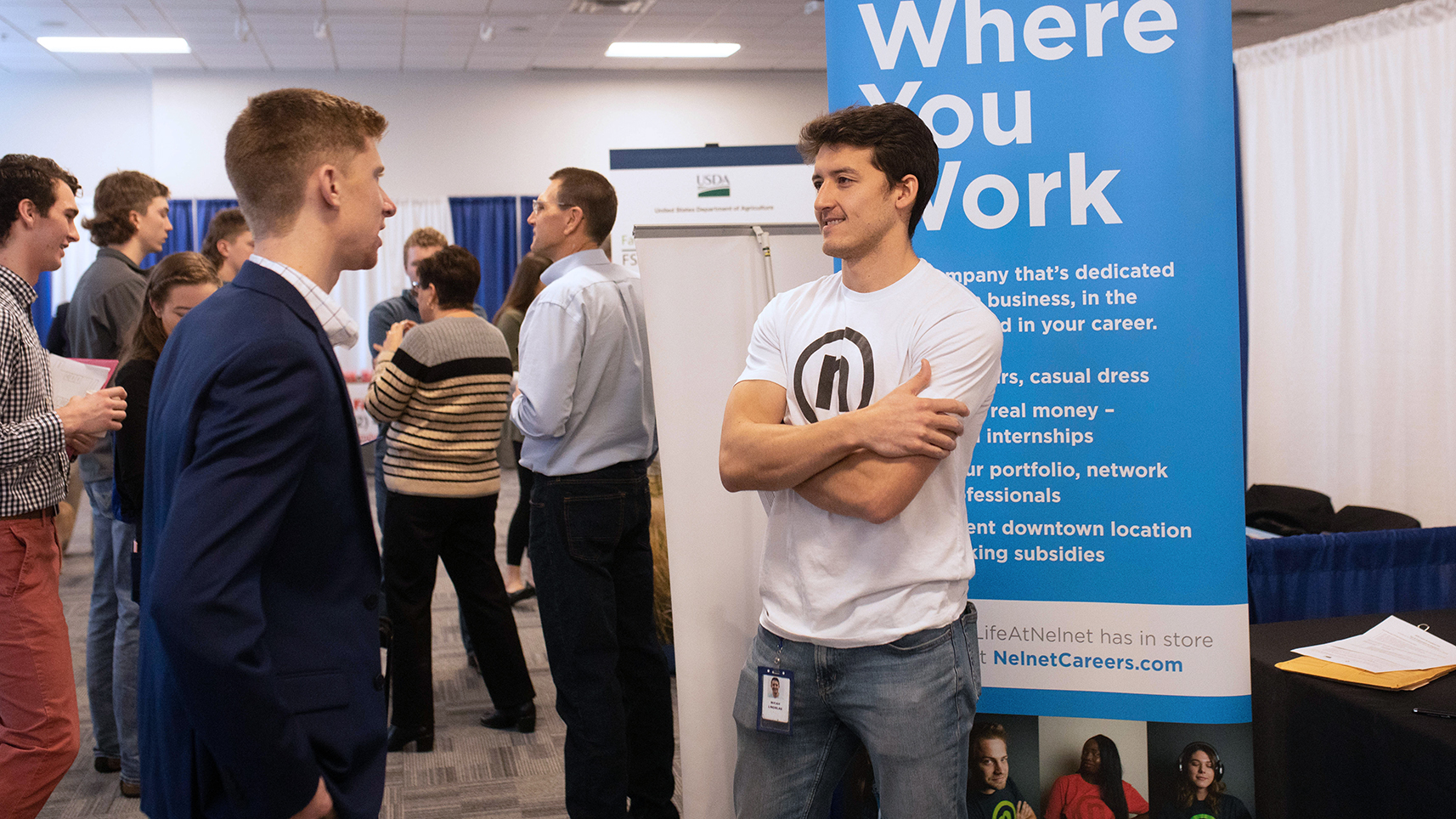 Concordia University, Nebraska students and recent graduates had an opportunity to meet with employers and educational organizations during the annual Career and Graduate Fair Feb. 7.
Sandhills Publishing, Nelnet, Creighton College of Nursing, Pioneer, Lutheran Church Extension Fund and the Seward Police Department were among nearly 30 local businesses and organizations in attendance, connecting with candidates about internships, full-time employment and educational opportunities.
While the Career Fair is targeted toward current Concordia students and recent graduates, any interested parties were welcome and encouraged to attend.
"The career fair is an excellent opportunity no matter where you are at in the job searching process," said Concordia senior Gavin DeHaai. "Whether you are looking for an internship, summer job, or a full-time job after college, the career fair has always helped students achieve their goals. It opened my eyes to all the options that the world offers for jobs. It has given me amazing opportunities for success."
The event was organized by a volunteer team of students overseen by Corey Gray, director of career development at Concordia University.