Brooke Gettman '20 selected for The Americas juried exhibition
Published by Concordia University, Nebraska 4 months ago on Wed, Aug 26, 2020 4:20 PM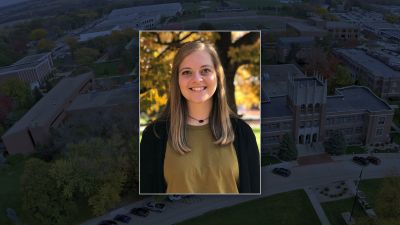 Brooke Gettman, a 2020 Concordia graduate, was selected into The Americas 2020: All Media juried exhibition in the Northwest Art Center at Minot State University Aug. 21 through Oct. 2.
Gettman's selected piece titled "HANDS TO YOURSELF. (Mama, Child)", one of 41 selected for The Americas 2020: All Media exhibition, was originally going to be included in the Bachelor of Fine Arts thesis exhibition in the Marxhausen Gallery this past spring before it was canceled due to the COVID-19 pandemic. The piece is one of nine works in Gettman's series of portrait drawings titled "The Master Series," exploring addiction's master-slave relationship.
"I am honored to have been selected to participate in The Americas 2020: All Media exhibition," Gettman said. "It's especially exciting for me to be part of this exhibition because it's my first time showing work out of state."
During the exhibition's reception on Sept. 10, it was announced that Gettman's piece received a Purchase Award by the Minot State Art Department faculty. With the award, the piece will become part of Minot State University's permanent art collection and will be displayed on campus, used as a teaching resource and could be featured in future touring exhibitions.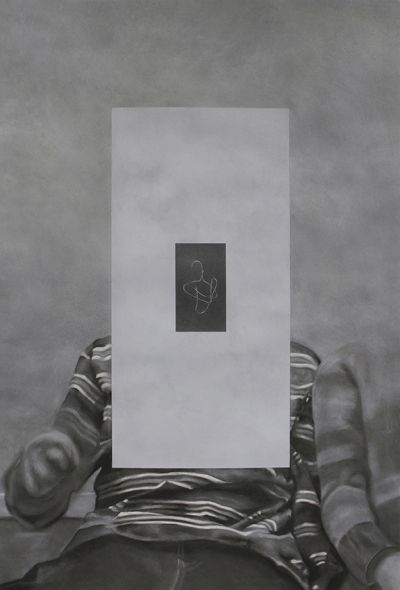 After graduating from Concordia with her BFA in studio art and bachelor's in graphic design, Gettman has been teaching classes at the Norfolk Arts Center in Norfolk, Nebraska, while maintaining her studio practice and working on freelance design projects.
"My plan is to attend graduate school within the next year or two to earn my Master of Fine Arts in painting and drawing," she said. "My end goal is to teach art at the college level."
In Concordia's art program, Gettman said she had a supportive space to pursue her interests in art and design, where she could develop her visual language.
"Learning to trust my intuitive decisions, to be a thoughtful risk-taker and to explore a variety of creative solutions are just a few of the valuable lessons I've learned from the art professors at Concordia," she said. "I will carry the knowledge I gained from them with me throughout the rest of my career as an artist and designer."