Art therapy one of several new programs introduced at Concordia
Published by Concordia University, Nebraska 11 years ago on Mon, Aug 29, 2011 4:41 PM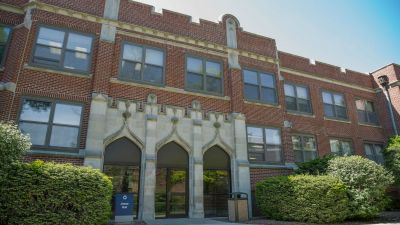 The departments of art and social science at Concordia have collaborated to bring forward a new undergraduate program in art therapy. It will prepare students interested in helping others make art in a therapeutic setting. The program includes art classes such as drawing and watercolor along with classes in psychology and counseling.
"The number of students who have been interested in art therapy has increased in the last several years," explained Dr. Nancy Elwell, associate professor of psychology. "The program is specifically designed for students who are interested in both art and psychology and will allow them to obtain the knowledge and skills necessary to pursue jobs and advanced degrees in this field."
Two other programs and a specialized diploma at Concordia also have been revised for the 2011-12 academic year, including a Bachelor of Science degree in Physics, a major in Christian educational leadership and a Christian Teacher diploma.
"These new programs are enabling Concordia to achieve its vision of adapting to a changing environment while remaining faithful to our mission of excellent Christian education," commented Dr. Jenny Mueller-Roebke, university provost.
The department of natural science now offers a Bachelor of Science degree in physics, replacing the bachelors in physical science that was offered. The new degree is beneficial in particular to students pursuing advanced degrees, especially in engineering.
A major in Christian educational leadership is now available at Concordia. The major will prepare those headed to positions in either Lutheran Church-Missouri Synod churches or in non–LCMS churches. All LCMS students seeking Director of Christian Education certification will complete the new major.
Concordia has long had a Lutheran Teacher Diploma and has now added a Christian Teacher diploma designed non-LCMS students who have a desire to teach in Christian schools.