Art department to host elementary art sessions at Concordia
Published by Concordia University, Nebraska 7 years ago on Fri, Mar 6, 2015 10:42 AM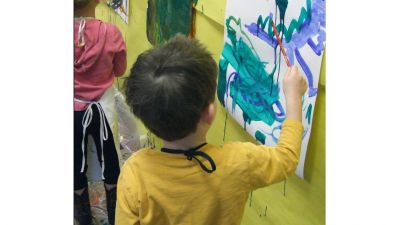 Elementary students can participate in art sessions with Concordia University students on Saturdays during March and April.
The art department at Concordia University, Nebraska invites elementary students to participate in Saturday morning art sessions. The sessions are divided by age group and encourage youth in pre-kindergarten through sixth grade to learn about and create art.
Concordia students with a major in elementary education and enrolled in the Methods of Art Education course lead each session and are observed by Professor Don Robson, instructor of the course.
All sessions run from 9 to 11 a.m. A $5 registration fee per student is required to cover the cost of supplies. Each session has 25 seats available. Register online at cune.edu/saturdayart. Registration will remain open until the day of each session. Contact Kay Rohren at 402-643-7202 or kay.rohren@cune.edu with questions.
Session calendar:
March 21: Pre–K
March 28: Kindergarten
April 11: First and second grades
April 18: Third and fourth grades
April 25: Fifth and sixth grades