Alumni Reflections: Find your way home to Seward
Published by Concordia University, Nebraska 11 months ago on Thu, Aug 29, 2019 11:46 AM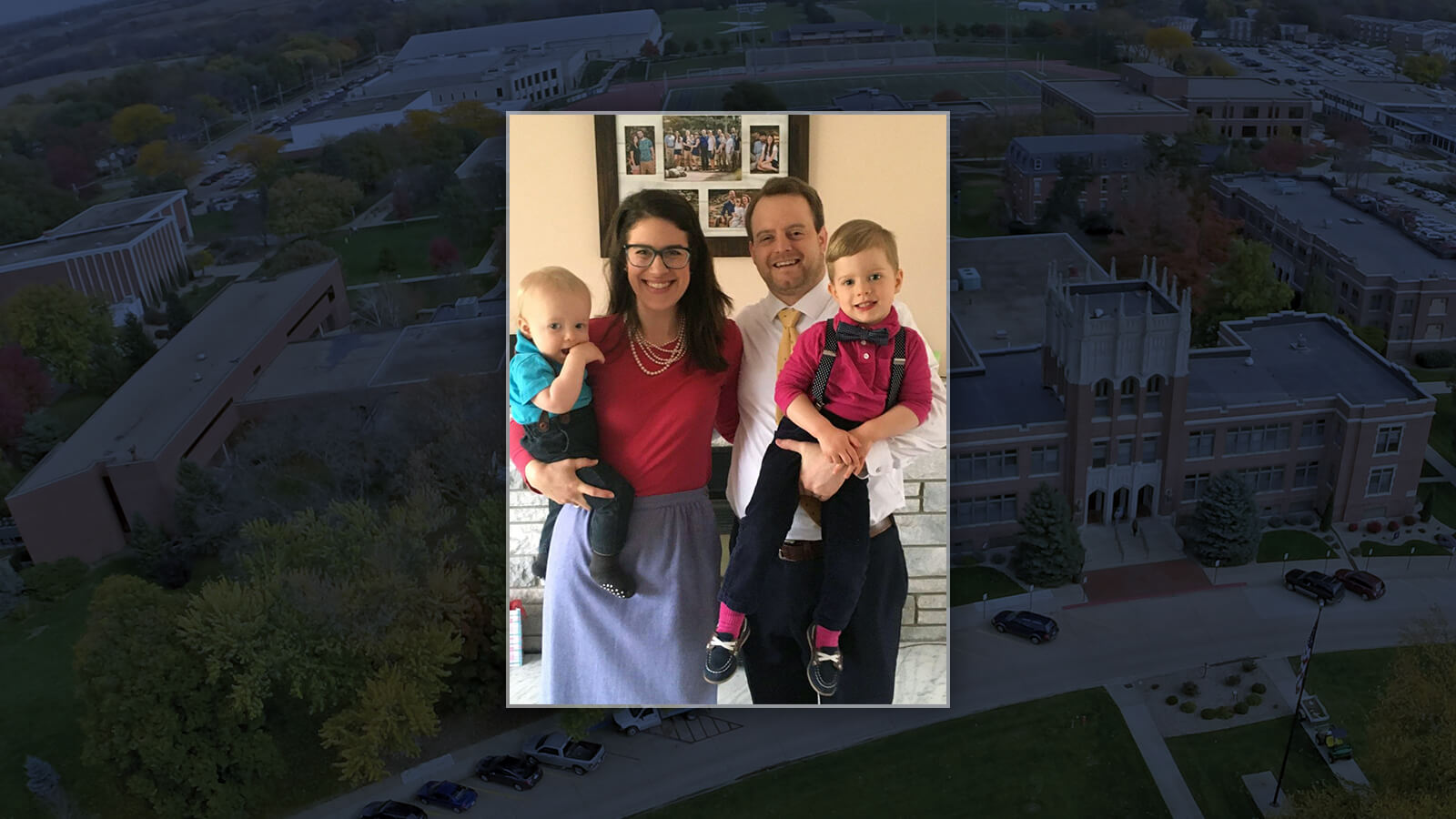 By Jonathan Jank
CO '08 GR '11
Seward, Neb.
Are you looking for a change of lifestyle? Are you looking for a place where you can walk to work, your kids can bike to the pool, and you can hear the church bells ringing on Sunday morning? If so, look no further than Seward, Nebraska.
My wife, Rachel (Mol) and I graduated from Concordia University, Nebraska in the late 2000s and have made Seward our home. We're raising our two boys, Philip and Theo, in town because of the quality people, leadership opportunities and proximity to the metro. We are members at St. John Lutheran Church and are connected through various Bible study groups. We can't imagine ourselves living anywhere else.
In my leadership role in the community, I'm fortunate to serve as the President & CEO for the Seward County Chamber & Development Partnership. I regularly interact with businesses and organizations across Seward County and the state of Nebraska. Through conversations with them, I've learned there is a need to identify talented people who want to make Nebraska their home. Specifically, there are very diverse job opportunities in Seward County, Nebraska that will grow your career.
If you're interested in learning more about how to "Find Your Way Home to Seward, Nebraska," please reach out to me directly via e-mail (Jonathan@CultivateSewardCounty.com) or phone (402-570-8020; feel free to text). If you're in town to visit and reconnect with our alma mater, feel free to contact me. I'd love to give you a community tour to show you what makes Seward special.
If you are interested in writing an article for Alumni Reflections, please contact Jen Furr, senior director of alumni relations, at (jennifer.furr@cune.edu).