Concordia University, Nebraska's student-run newspaper The Sower covers campus news for the Concordia community, while providing valuable pre-professional experience for its staff members. The Sower has a monthly print edition as well as an online site, and social media accounts that are updated regularly.
The Sower is produced by a staff of more than 20 students who do all the writing, editing, layout, photography, advertising sales and design for the paper. The staff consists of students from many different academic areas, including Concordia's Journalism/Public Relations program. All staff members are paid for their work. Journalism/PR students have the option of earning academic credit along with wages.
The Sower aspires to meet the highest professional standards. Staff members pledge to adhere to the Society for Professional Journalists Code of Ethics, which requires them to strive for accurate reporting, to thoroughly cover the issues important to its 1,500 readers, and to provide a forum in which diverse viewpoints among students, faculty and administration can be heard. As a forum for free expression, the newspaper is not subject to prior review by faculty or administration.
The Sower welcomes letters to the editor and other feedback from readers. You may contact the editor via email at sower@cune.org or through social media.
Read the Sower
The Sower is distributed on campus and is available online.
Meet our Faculty Advisor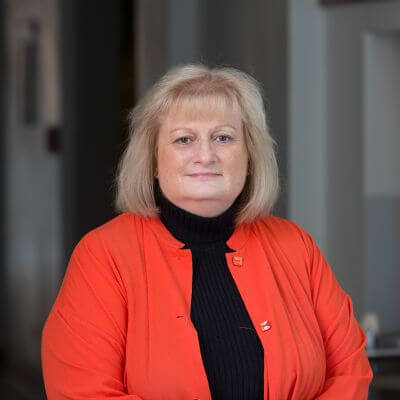 Ellen Beck
Sower Administrator
Department of English, Communication and Theatre Arts