No breakpoint
Breakpoint
sm
Breakpoint
md
Breakpoint
mlg
Breakpoint
lg
Breakpoint
xl
Breakpoint
2xl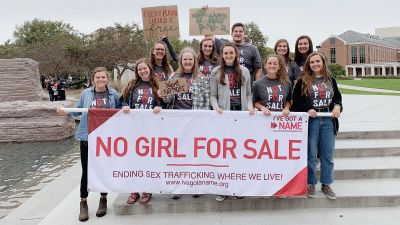 Lighthouse is an on-campus chapter of International Justice Mission (IJM). The goal of the group is to help educate the campus and community about the present injustices of modern day slavery in Nebraska, the United States, and the rest of the world. Human trafficking is real and it's happening all around us. We host events throughout the year to bring awareness to injustices, provide volunteer opportunities, and fundraise for the fight against human trafficking. This year's events will include speakers, a pop-up thrift store, a virtual half marathon, and more. Join us in the fight against modern day slavery.
Contact gabrielle.diamond@cune.org or michaela.regier@cune.org for more information.
Find us on Facebook and Instagram @lighthousecune.