No breakpoint
Breakpoint
sm
Breakpoint
md
Breakpoint
mlg
Breakpoint
lg
Breakpoint
xl
Breakpoint
2xl
Concordia Youth Ministry
Concordia Youth Ministry (CYM) serves youth in the church and local communities throughout the school year. Small groups of student leaders facilitate weekend lock-ins or youth events for middle school, junior high, and high school students. These events include community building, games, devotions and other activities with a Christian focus to help students connect with their faith in Christ.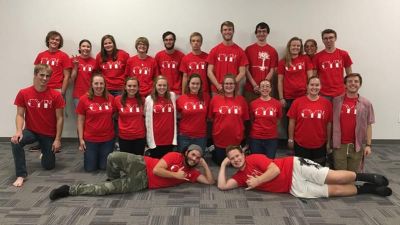 The mission of CYM is to serve God and others – taking God's Word into the world through leadership at youth events – and using these opportunities to help connect youth to their faith in Christ.
Looking to request a CYM Team?
CYM would love to bring a team to lead an all-night lock-in or an evening event for your congregation's youth.
Read through this Information Letter for available dates and requirements for scheduling an event.
Download the Event Request form to your computer, complete it, save it and return it as requested (along with Event Request fee) to reserve a date.
See a Sample Lock-In or Youth Night Schedule (please let the CYM team know your schedule preferences)
Please note: Weekends fill quickly so please make your plans and send in your requests as soon as possible!
Contact CYM at ConcordiaYouthMinistry@cune.edu for more information and follow us on Facebook.