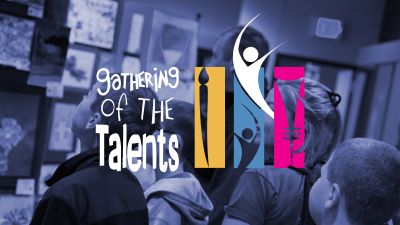 Postponed: Gathering of the Talents
Concordia annually hosts hundreds of students from local homeschools, schools, churches, and organizations as part of its Gathering of the Talents festival. Begun in 1943, the event brings in participants from Nebraska, Kansas, Missouri, Iowa and South Dakota.
Registration and Participant Information
The 2020 Gathering is scheduled for March 28, 2020. The church and school registration deadline is November 22, 2019.
The event is open to students in grades 4-8.
Events this year include creative art and writing workshops, performances by Concordia Music ensembles, drama productions and the Concordia Cheer and Dance teams.
Download List of Outstanding Talent Awards for 2019
Last Year's Schedule Highlights
Individual Student Events Begin Throughout Campus
8 a.m.
Campus Tour

Walz Lobby
10 a.m.
Meet in Walz Lobby by the Bulldog
Drama Performance (IMPROVables)

Thom Auditorium
10:30 a.m.
Meet Bruiser the Bulldog

Walz Lobby
11:30 a.m.
Jazz Band Performance

Weller Chapel
12:30 p.m.
Closing Celebration & Outstanding Performance Recognition

Weller Chapel
1 p.m.
Performances begin as early as 8 a.m. the day of the festival.
Schedule highlights this year will include:
Art Experience Workshops - Marxhausen Art Gallery
Creative Writing Workshop - Dunklau Center
Choral Music Workshops - St. John Lutheran Church
Improvisation Workshop - Thom Auditorium
Literary Recitation Event - Dunklau Lecture Hall
Dunklau Center Tours - Dunklau Lobby
Meet Bruiser the Bulldog - Various Locations
IMPROVables Performance - Thom Auditorium
A Cappella Choir Performance - St. John Lutheran Church
Closing Ceremony - St. John Lutheran Church
Individual Student Performance Events:
Various Locations - note individual schedules
(Family activities on the campus quad throughout the day)