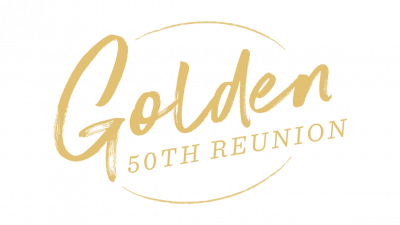 Golden Reunion Celebration - Classes of 1970 and 1971
Mark your calendars for July 13-14, 2021, as we celebrate the Classes of 1970 and 1971 during a spectacular celebration, the largest in our history! Be sure to make your hotel reservations soon!
The time of your Golden Reunion gathering is fast approaching! Your alma mater looks forward to celebrating your Golden Reunion with you July 13-14, 2021. The 50th year class reunions have grown in attendance and excitement as alumni return to reconnect with beloved classmates, friends and the university. We are delighted to prepare a few days full of activities in your honor!
We sincerely hope you come home to Concordia to celebrate, share your favorite memories and nurture your enthusiasm and love for Concordia, past, present and future. If you have any questions, please feel free to contact the Alumni Office.
Registration
Registration is $160 for class members and $105 for your guest. This includes meals, registration materials and your Golden Reunion Commemorative Medallion.
Schedule of Events
Monday, July 12
Check into Dorm or Hotel Lodging Options
All Day
Tuesday, July 13
Registration/check-in/coffee social
8-10 a.m.
Janzow Campus Center
With refreshments. Infused water, 10:31 open, donuts available, photo booths, yearbooks
Campus Tours
10 a.m.
Janzow Campus Center lobby
Golf carts available
Buffet Lunch
12 p.m.
Janzow Campus Center—Cattle Conference Room
Taco salad bar
Welcome and Introduction
1:30-2 p.m.
Weller Chapel
Interim President's State of the University Address
Class of '70 and '71 Meeting
2:15-3 p.m.
Weller Chapel
Class Endowment Establishment and Goal—Larry Irmer '70
Ways to Make a Gift to the Endowment—Scott Seevers, Senior Director of Development and Engagement
Alumni Events—Jen Furr, Senior Director of Alumni and University Relations
Class of 1970 Reunion Group Photo
3:10 p.m.
Weller Hall front steps
All attendees will receive a print of the photo
Class of 1971 Reunion Group Photo
3:20 p.m.
Weller Hall front steps
All attendees will receive a print of the photo
Combined Class Group Photo
3:30 p.m.
Weller Hall front steps
All attendees will receive a print of the photo
Ice Cream Social
3:45 p.m.
Grass area behind Link Library
Complimentary. Picnic tables, tables and chairs provided
Evening Class of 1970 and 1971 Reunion Gathering
5 p.m.
Nebraska National Guard Museum, 201 N. 8th Street, Seward, NE
Museum tour and walk-through open at 5 p.m.
Casual Social and Dinner at 6 p.m.
Outdoor tent with seating
Cash bar available: Bottle Rocket Brewing (beer, wine and mixed drinks)
Caterer: Valentino's Pizza (salad, pasta, pizza, breadsticks, dessert)
Evening entertainment: Jazz Band from Concordia University, Nebraska's music department led by senior music student, Noah Freeman ('21) at the National Guard Museum outdoor amphitheater
Attire: Casual. Please wear comfortable shoes
Wednesday, July 14
Breakfast Buffet
7:30-8:45 a.m.
Janzow Campus Center Cafeteria
Life-long Learning Sectionals
9-10:45 a.m.
Thom
(Guest sign up for 2 options)
Session 1:
Thom 111


9-9:45 Charitable Estate Planning and Investment Services Available to You Through Concordia's Partnership with the LCMS Foundation and the Lutheran Church Extension Fund

Thom 113


9-9:45 Faculty Panel—Representatives from each department
Session 2:
Thom 111


10-10:45 Concordia History—Dr. Jerry Pfabe

Thom 113


10-10:45 Performance Activities—Concordia athletics, music, drama/theatre, speech
Chapel
11 a.m.
Weller Auditorium
Lunch on Own
12 p.m.
On campus (if Doghouse is open) or downtown Seward
Game and Social Time
1:30-4 p.m.
Janzow Campus Center
10:31 Coffee Shop open
Build your own trail mix (complimentary)
Bingo—Cattle Conference Room
Card and board games—Janzow Lobby
Social time with yearbooks and photo booths
Class of 1970 and 1971 Reunion Banquet
5 p.m.
5 p.m. Social Hour, Seward County Fairgrounds, Ag Pavillion
6 p.m. Class Processional, Banquet and Dinner
Class Representative Messages
Dinner catered by Kerry's, cash bar available by Sparetime
Light music provided after dinner
Attire: Church or business casual
Lodging Options
On Campus
Lodging is available in our residence halls for July 12, 13 and 14 for $50 per night, includes 2 twin beds per room.
Residence hall guests will be required to purchase a $30 linen package that includes 2 sheets, 1 blanket, 1 pillow, 2 towels and 2 washcloths.
You can book your room at the time you register for the Reunion.
Hotel Block
A block of rooms is also available under your class name at:
Cobblestone Inn and Suites
2575 Progressive Road
Seward, NE
402-646-1004
Rate should be around $100 (before taxes)

Memory Book
Class members are invited to reflect on how the Lord has shaped their lives since their time at Concordia. For those attending the reunion or not, you may purchase a copy of the Memory Book for $25 through the online order form. Entries must be submitted by April 1 to guarantee they'll make it into the bound book.
For any questions about the Golden Reunion, please contact: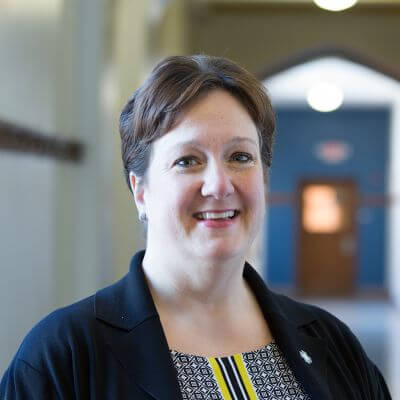 Jennifer Furr
Senior Director of Alumni and University Relations
Institutional Advancement and Alumni Relations