Christmas at Concordia
For 2020, the annual Christmas at Concordia events will look different than usual. We'll be sharing the Christmas joy from our campus to your home with the Christmas at Concordia Concert Package.
Thank you to Cattle Bank & Trust for sponsoring this year's Christmas at Concordia virtual event!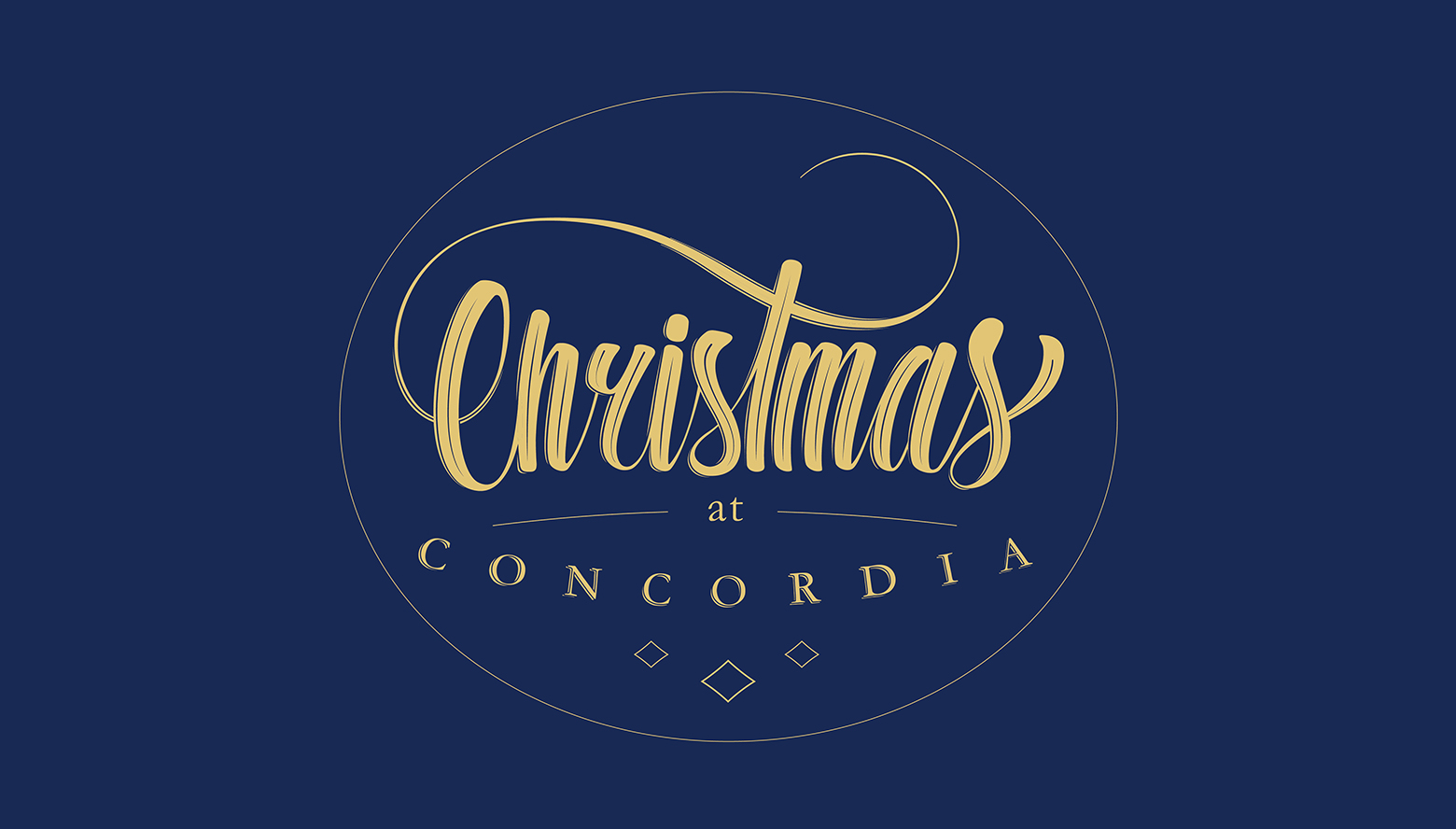 Christmas at Concordia Concert Package
We are excited to continue our tradition of celebrating our Savior's birth together in fellowship, singing along with our talented Concordia music students as they perform a special Christmas concert.
This year, Concordia's music students will deliver Christmas joy and blessings directly to you and your family through a pre-recorded concert that replaces the traditional four concerts performed at St. John Lutheran Church for Christmas at Concordia.
This special virtual event is part of the Christmas at Concordia Concert Package that includes a video of recorded performances by the Cantamus Women's Choir, Concordia Handbell Choir, Male Chorus, University A Cappella Choir, University Brass Ensemble and University Symphonic Band, that have been compiled to provide a similar experience of watching the concerts in person. You will also receive printed keepsake programs and special Christmas gifts to help bring the Christmas spirit from our campus to your home.
Concert packages are $50 and may be purchased Oct. 16 through Nov. 30. All proceeds from sales go to the Music Department.
A private concert link will be provided to those who purchased the Christmas at Concordia Concert Package on Saturday, Dec. 12. Although we'll be watching the concert at different times in different locations, our Concordia family will make our voices heard as we sing along with our students and our brothers and sisters in Christ.
Thank you again for continuous support for Concordia's students and our music program. Our thoughts and prayers are with you and your family always, and especially throughout this Christmas season.
Similar to reserving a seat during an in-person Christmas at Concordia concert, there is a limited number of packages available.
Frequently Asked Questions
Why aren't the usual concerts being held in Seward this year?
As part of its response to the COVID-19 pandemic, Concordia's fall semester is ending before Thanksgiving, so students will not be in Seward on the concert's usual first weekend in December. In addition, given the current ever-changing nature of positive cases and the wide-area from which the concerts attract attendees, the university wants to exercise great care to take care of its students, faculty, staff and guests.

How many packages are available?
Similar to reserving seats for the traditional concerts, packages are limited and are on a first-come, first-serve basis.

How long will my concert link be available for viewing?
After the concert link goes live Dec. 12 at 7 p.m. CT, you will be able to view the video whenever and however many times as you please for the foreseeable future.
Can I send a package to someone else?
Yes! When you click on the Order link, you can select the Concert Gift for Someone Else option. By selecting this option, you will have the ability to send a personalized Christmas message that will be included in the gifted package.
What is the deadline to order?
The deadline to order your package is Nov. 30 at 12 p.m. CT.

Why is there a cost to view the concert?
To provide this concert experience, the university incurred a variety of expenses not normally associated with the Christmas at Concordia concerts, including copyrights and royalties.

Can my church or organization organize a watch party for the concert?
The Christmas at Concordia Concert Package is intended to be purchased and viewed by a household. We are not offering a group viewing option as such gatherings are subject to various regulations and guidance from local health officials related to gatherings. We would request that congregations, schools, or other interested groups encourage their members and families to purchase a concert package for their own enjoyment.
What plans are there for 2021?
Currently, the university intends to again offer the Christmas at Concordia concerts, as well as hold the Scholarship Parade of Homes and Community Christmas Tree Lighting, in-person in December 2021. Final decisions will be made in early Fall 2021.
---
© 2020, Christmas at Concordia is presented by Concordia University, Nebraska and Cattle Bank & Trust