Music Scholarship Application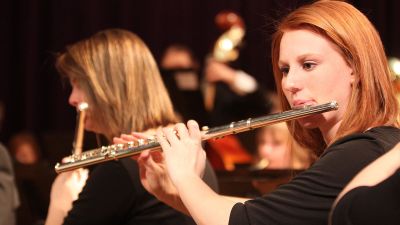 Scholarships for music majors are talent-based and require an audition. To apply for a music major scholarship at Concordia, you must have already
submitted your application for admission
. The application for admission is free and takes less than 20 minutes. Once you've completed it, please come back to this page to submit your scholarship application.
To apply for a music scholarship, you will need to have a video audition, recorded and posted online at an accessible URL. If using YouTube or a similar sharing video service, a privately listed video works well.
For Full-Tuition Scholarships
Auditions for full-tuition scholarships take place in two rounds. The first round is the submission of a video performance and this music scholarship application, which must be received no later than January 31. Finalists selected for the second round are invited to Concordia's campus for live auditions.
Scholarships for Music Majors
Talent-based scholarship auditions are accepted throughout the year for prospective students who are still in the university's admission process. It is recommended that your audition and application be submitted within one month of being accepted at Concordia. To apply, record and upload a video performance and complete this music scholarship application form.
Video Audition Guidelines
Video auditions should include two pieces and total no more than 10 minutes.
Students auditioning for the full-tuition scholarship must select pieces of two different or contrasting styles.
Voice: Perform a classical art song, aria, vocal jazz and/or musical theatre piece. (Foreign language is not required.)
Organ or Piano: Perform any selection(s) from the standard repertory.
Brass, Woodwinds, Strings: Perform a solo and/or etude from standard repertory.
Percussion: Perform solo selection(s) from standard repertory on melodic and/or non-melodic percussion instruments.
Guitar: Perform any selection(s) from the classical or folk genres.
You should have an accompanist where appropriate. Recorded accompaniment is allowed.