Hometown: Moses Lake, Wash.
Alma Mater: Chadron State College
Chase Clasen was introduced as Concordia University Wrestling Head Coach in April 2022. He arrived in Seward after serving as Interim Head Coach at North Idaho College. Said Clasen, "I'd like to thank God and Concordia University for this great opportunity. I have big goals for the program and envision Concordia University as a place where student-athletes can grow as young men, be positive role models in the community, earn a degree and achieve their wrestling goals."
In his first season leading the Bulldogs, Clasen helped the program make significant improvement as it went from sixth place in the GPAC in 2022 to third place (regular season and tournament) in 2023. Clasen's first Concordia team equaled a program record for dual wins in a single season (13) and qualified four competitors for the national tournament. Issiah Burks became Clasen's first GPAC champion in winning the 165-pound conference title.
Clasen spent the 2021-22 academic year at North Idaho College (NJCAA), where he was elevated to the interim head coach role prior to the start of the wrestling season. He led the Cardinals to an NJCAA National Championship finish of seventh place on the strength of six All-America performances. North Idaho also placed fourth at the 2022 NJCAA National Duals and finished as the West Conference runner up.
Prior to his time at North Idaho, Clasen served as graduate assistant coach at his alma mater, Chadron State College, in Chadron, Neb. As part of his position, Clasen filled an academic advising and student-athlete mentorship role. He helped develop five All-Americans for the Eagles.
As a student-athlete, Clasen excelled both on the mat and in the classroom. His collegiate career began at Iowa Western Community College where he earned an associate degree in Social Science. Clasen then made his mark at Chadron State as a 2020 NCAA Division II All-American and two-time national qualifier. He also was a conference champion and a two-time conference finalist at 149 pounds. Clasen was also recognized as a Scholar All-American by the NWCA and landed on the dean's list.
Clasen earned his undergraduate degree in Interdisciplinary Studies/Academic Studies from Chadron State in 2020. He proceeded to complete his Master of Science in Organizational Management from Chadron State.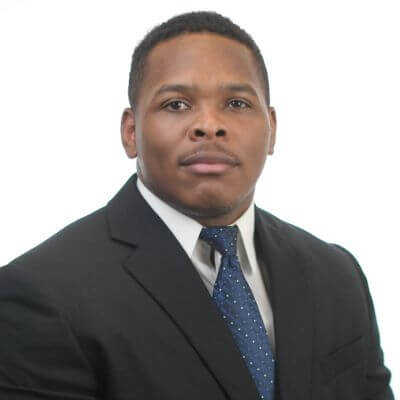 Assistant Wrestling Coach, PE Athletic Equipment & Operations Manager
402-643-7185 Email PE 103C
Hometown: Lancaster, Calif.
Alma Mater: Northwestern College
Tyree Cox joined the Concordia University wrestling staff ahead of the 2019-20 season and finished his fourth season with the Bulldogs in 2022-23. Cox also serves an athletic equipment role within the athletic department.
In year one working with the Bulldogs, Cox helped the program to a sweep of GPAC dual and postseason championships behind three individual conference champions. Concordia qualified eight individuals for the national championships, including two who claimed All-America honors: Alberto Garcia (133) and Tanner Farmer (285). As a team, the Bulldogs placed 15th nationally. Mario Ybarra (133) then earned All-America honors in 2021. This past 2022-23 season, Concordia equaled a program record for dual wins in a season and sent four wrestlers to the NAIA national tournament.
Cox had spent the previous three seasons as an assistant at Northwestern College, his alma mater. The native of Lancaster, Calif., was hired on with the Red Raiders following a successful two-year run in Orange City, Iowa, as a student-athlete. As a competitor at Northwestern, Cox twice qualified for the NAIA National Championships and was a First Team All-GPAC honoree. Cox put together a 28-9 overall record his senior season.
Prior to landing at Northwestern, Cox wrestled at and attended Cerritos College. While there, Cox qualified for the national championships twice and earned a place finish at the community college state tournament.
Tyree is the son of Tania O'Conner. He has a younger brother Troy O'Conner. Tyree earned his degree in Kinesiology from Northwestern. He is married to Kaitlyn Cox.